New Delhi:
Incessant rains brought life in Mumbai and its neighbouring areas to a standstill and three normal life out of gear. Several areas in India's economic capital were inundated, forcing people to wade through knee-deep water. Mumbai-Goa national highway has been shut due to flood in the Jagbudi River in coastal Ratnagiri district following heavy downpour. Flash floods in several areas affected air and rail traffic with Mahalaxmi Express getting stuck on waterlogged tracks in Thane district leaving over 1,000 passengers stranded without food and water for 15 hours. Thankfully they all were rescued after an extensive operation involving NDRF and Navy choppers.
Below are the live updates on Mumbai Rains:
#07:50 pm: 4 rescued from flooded Maha health centre after 13-hour ordeal: Four persons were rescued at 1pm on Saturday after they got stranded around midnight in a flooded primary health centre in Murbad in Thane district, an official said. A rescue team of the local Zila Parishad and firemen managed to bring the four, including a woman, out of the PHC using ropes, he said.
#06:58 pm: Badlapur: Rescued passengers from Mahalaxmi Express leave for Chhatrapati Shivaji Maharaj Terminus (CSMT) via a special train.
#06:45 pm: Maharashtra: People wade through chest-deep water in Ulhasnagar of Thane district. Several parts of the state are flooded due to heavy rainfall.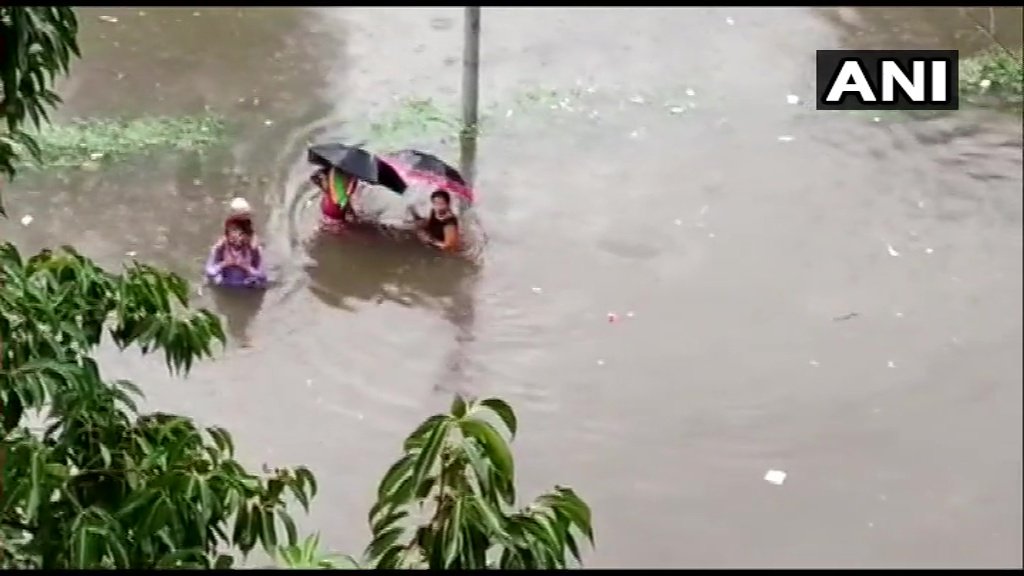 #06:30 pm: Nowcast for Mumbai and Mumbai suburban: Heavy spells of rain and showers to disturb the daily routine life over the Mumbai and Mumbai suburban during next 2-3 hours, says private weather forecast agency Skymet.
#06:10 pm: IAF Mi-17 Helicopter rescued stranded people in a building at Kalyan, Mumbai.
#04:30 pm: Mumbai-Goa highway shut for traffic due to heavy rains: Maharashtra has been shut for traffic since Saturday morning due to flood in the Jagbudi river in coastal Ratnagiri district following heavy rains, police said. Torrential rains since Friday night have triggered a flood-like situation in some parts of Thane, Raigad and Ratnagiri districts.
#04:15 pm: SN Pradhan, DG NDRF on Mahalaxmi Express rescue operation: Women & children were evacuated first including 9 pregnant women, after that elderly people were evacuated & finally male passengers. Operation went on for around 8 hrs, around 900 passengers have been safely evacuated.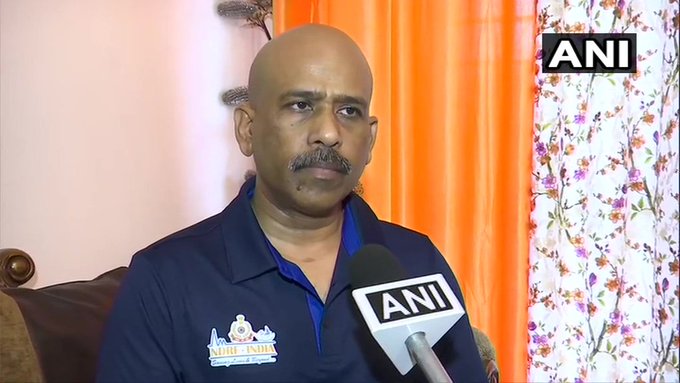 #04:05 pm: Chief Minister Devendra Fadnavis, in a tweet, informed that a special train has been arranged for all the passengers of Mahalaxmi Express from Kalyan to Kolhapur. He also praised the NDRF rescue team for evacuating the stranded passengers safely.
#03:55 pm: Four long distance trains have been cancelled:
1. 22105/22106 Mumbai-Pune-Mumbai Indrayani Express (journey commencing date) JCO 27.7.2019
2. 12298 Pune-Ahmedabad Duranto Express JCO 27.7.2019
3. 11097 Pune-Ernakulam Express JCO 27.7.20194. 11098 Ernakulam-Pune Express JCO 29.7.2019
#03:45 pm: Mumbai Police: City is expecting intermittent heavy showers all through the night. We request commuters to not venture in water logged areas&also request you all to maintain distance from the sea. Please tweet to us or call on 100 in any emergency/need of help.
#03:35 pm: Several other districts in Maharashtra, including Pune, also received heavy rainfall.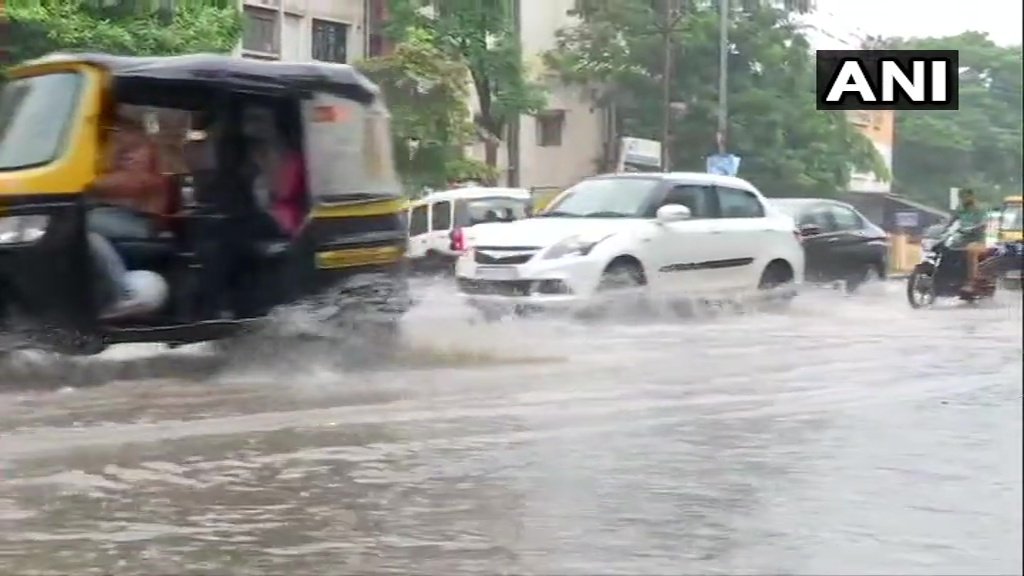 #03:30 pm: All Mahalaxmi Express passengers, stranded in floods for 15 hours without food, water, rescued: All 1050 passengers, including nine pregnant women, of Mahalaxmi Express which got stranded in heavy flood waters near Vangani have been rescued. The passengers were evacuated by rescue teams in what is now the biggest joint operation in the state by the Indian Air Force, Army, Navy, NDRF, Maharashtra Police, local agencies and volunteers since the great floods of July 26, 2005.
#03:10 pm: CM Devendra Fadnavis instructed the Chief Secretary to personally monitor rescue operations at Wangi where people are stranded in Mahalaxmi Express. 4 teams of NDRF reached and they are evacuating passengers with the help of 8 boats.
#03:05 pm: "On this same day in 2005, Mumbai had drowned! Ironically, it feels the same today! I have never experienced such heavy rains before! God bless Mumbai!" Tweets BJP's Priti Gandhi.