New Delhi:
As many as 14 Opposition parties have given a notice to hold discussion in Rajya Sabha today under Rule 176 on the 'need for electoral reforms in the country'. While Rajya Sabha will be debating on election reforms, Congress president Rahul Gandhi has called a strategy meeting of Strategy Committee on Parliament, even as uncertainty continues to remain over his decision to quit as party chief. In sports, England will take on New Zealand today in an almost do or die contest. If they lose today, their fate will remain on the game between Bangladesh and Pakistan. In the world of entertainment, trailer of Kangana Ranaut's movie Judgementall Hai Kya is making the rounds and experts believe it would be an intriguing watch. This is News Nation Live Breaking Blog and we will be providing you all the latest news and updates from around the globe here. Stay with us.
Breaking News and Latest Updates of July 3:
7.15 pm: Union Minister Ravi Shankar Prasad in Rajya Sabha, today, on electoral reforms: Opposition should not blame EVM for its defeat & we should respect the mandate of the people. All courts have said that EVMs are safe and secure, and there have been no specific complaints against EVM.
7.00 pm: NDRF updates the final count of bodies recovered today as 13. 11 still missing. The search operation will continue tomorrow.
5.30 pm:
5.15 pm: 69 Congress MLAs leave from Ahmedabad for Mount Abu to attend a one-day 'shivir' there.
4.55 pm: Farooq Abdullah on resignation of Rahul Gandhi: Mubarak Ho, that he stood by his decision. He's young, he can become president again in future. He had always wanted someone else in that position, I can't say that defeat did this. I think he'll now work towards building the party.
4.50 pm:
4.45 pm: The Union Cabinet gave its approval on Wednesday to the proposals for leasing out three major airports -- Ahmedabad, Lucknow and Mangaluru -- of the Airports Authority of India (AAI) through public-private partnership (PPP), an official spokesperson said.
4.30 pm: Union Home Minister Amit Shah arrives in Ahmedabad. He will inaugurate Income-Tax flyover and DK Patel Hall in the city and also take part in a program at Gujarat University.
4.09 pm:
4.05 pm: Senior Congress leader Mallikarjun Kharge met NCP Chief Sharad Pawar, today, at latter's residence, both the leaders discussed alliance in Maharashtra.
#02:10 pm: Drone carrying camera flying over Kishtwar Jail Yesterday Evening fall down in Jail Premises after getting hit by a Watch Tower.
#02:05 pm: Twelve persons died in a road accident that was reported around 12:45 PM near Byarlahalli Cross of Chinthamani Taluk in Karnataka's Chikballapura. They were travelling in a mini passenger vehicle towards Murgamall Dargah.
#01:50 pm: ICC Cricket World Cup 2019: Chances of India vs Pakistan final and qualification scenarios
#01:45 pm: Karnataka: Farmers continue to protest for the 11th Day & block Bengaluru-Mysuru Road in Mandya, demanding immediate release of water from Krishna Raja Sagar (KRS) Dam.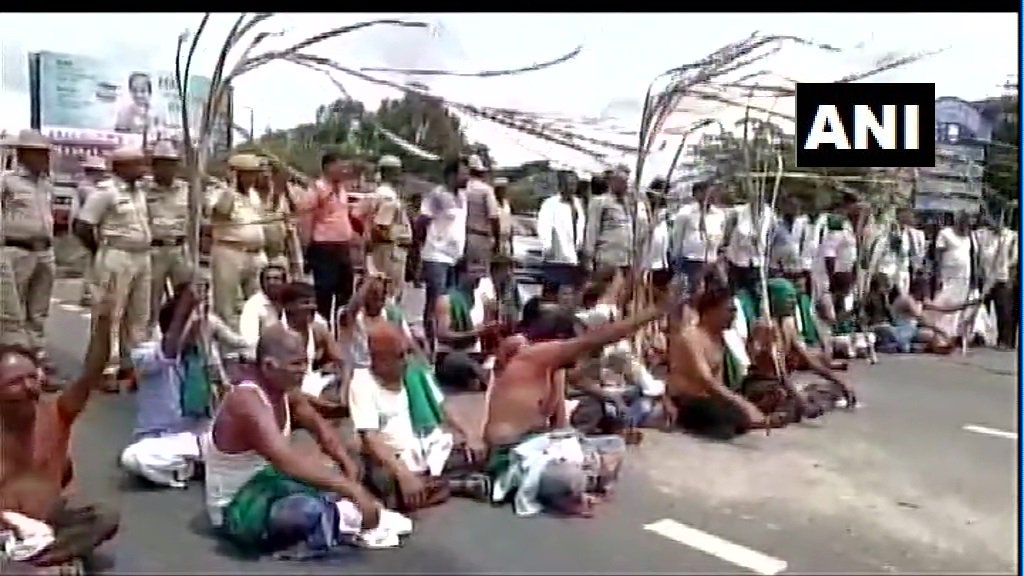 #01:40 pm: Patna: RJD MLAs hold protest outside Bihar assembly against Bihar Government over deaths in Muzaffarpur due to Acute Encephalitis Syndrome (AES)
#01:30 pm: Union Civil Aviation Minister Hardeep Singh Puri: Mumbai Airport has not been shut. One of the runways which used to take 45 flights per hour, is now taking 36 flights. So, there has been some dislocation. It will be sorted out very quickly.
#01:20 pm: SP (rural area) Sansar Singh on a couple thrashed by woman's family & woman abducted for marrying without their consent: The woman was rescued & case was registered on the same day. Strict action will be taken against the accused. No arrests made yet.
#01:15 pm: Bareilly: A woman & her husband were thrashed allegedly by her family & she was then abducted by her family, for marrying the man without their consent. The couple had fled the district after their marriage an year ago & had returned recently. They were later admitted to hospital
#01:10 pm: Delhi Police Commissioner Amulya Patnaik after meeting Home Minister Amit Shah over Chandni Chowk incident: I have briefed him about the situation here. Things are now normal in the Hauz Qazi area. 4 people have been arrested.
#01:05 pm: BREAKING: Ambati Rayudu announces retirement from international cricket after World Cup snub
#12:55 pm: Supreme Court today deferred the plea of DMK and TTV Dinakaran factions seeking a direction to disqualify Dy CM Panneerselvam & 10 other AIADMK MLAs for voting against the confidence motion moved by CM Edappadi Palaniswami on Feb 2017.
#12:45 pm: Manisha Gulati, Chairperson Punjab State Women Commission on notice sent to singer Honey Singh over his song 'Makhna': Vulgar language has been used in song for women. We have taken suo-moto action. FIR will be registered soon. I hope state govt will also take action against him
#12:30 pm: MoS Home Nityanand Rai in Rajya Sabha on being asked if Government is mulling to scrap sedition law: There is no proposal to scrap the provision under the IPC dealing with the offence of sedition.
#12:20 pm: Pakistan media: Two dead in firing at Lahore airport. The attacker has been arrested by police.
#12:10 pm: Rajasthan Chief Minister Ashok Gehlot met UPA Chairperson Sonia Gandhi at her residence earlier today.
#12:00 pm: Mumbai: Work underway by recovery team at Mumbai Airport to pull SpiceJet SG 6237 aircraft out of the grassy area. Air bags laid below the belly. SpiceJet SG 6237 overshot runway at Mumbai Airport yesterday. All passengers were safe
#11:40 am: Delhi Police Commissioner Amulya Patnaik was summoned by Home Minister Amit Shah. He was reprimanded by HM Shah overChandni Chowk incident. A clash had broken out between 2 groups over parking and a temple was vandalised on June 30, in Hauz Qazi area: Sources
#11:30 am: Delhi: One more person has been arrested in connection with the incident where a clash broke out between 2 groups over parking and a temple was vandalised on June 30, in Hauz Qazi area. 3 persons including a minor were arrested earlier.
#11:15 am: Vidya Kishore, Circle Officer, Rampur: Case registered under sections 294 (obscene acts and songs) and 504 (intentional insult with intent to provoke breach of the peace), section 354 (assault or criminal force to woman with intent to outrage her modesty) of Indian Penal Code
#11:10 am: Vidya Kishore, Circle Officer,Rampur, on Samajwadi Party MP Azam Khan booked for making derogatory remarks on BJP's Jaya Prada:At an event on Jun 30, he made some remarks against Jaya Prada. Md Mustafa Ahmad filed a complaint against around 7 people including Azam Khan & ST Hasan
#11:02 am: Advocate Alakh Alok has moved a PIL in Delhi High Court seeking court monitored probe through SIT, in the recent incident where a temple was vandalized in Chandni Chowk area on 30 June.
#10:59 am: Sagar: Staff of Bajaria police post looks after a dog 'Sultan', as its entire family of 6 members has been locked up in prison for allegedly killing 5 persons of a family, who were their relatives, over a land dispute on June 21.
#10:55 am: Amarnath Yatra: More than 15 pilgrims feeling breathlessness were administered oxygen by Indo-Tibetan Border Police (ITBP) personnel en-route on Baltal Axis till now.
#10:50 am: CPI(M) MPs hold protest in front of Mahatma Gandhi statue at the Parliament demanding withdrawal of GST on job works.
#10:40 am: Congress MP Suresh Kodikunnil has given Adjournment Motion Notice in Lok Sabha over matter of issuing SC Certificate to 17 OBC communities in Uttar Pradesh.
#10:35 am: Muzaffarabad, Pakistan Occupied Kashmir: Government workers staged protest against the Pakistan Government over their discriminatory financial policies. The protesters are demanding general incentives & other allowances that are given to other Government employees across Pakistan
#10:30 am: Uttarakhand: With the help of ITBP mountaineers, bodies of 7 mountaineers who were hit by an avalanche near Nanda Devi, brought in IAF choppers to ITBP Munsyari. Rest 3 bodies will also be brought to Pithoragarh by today.
#10:20 am: Maharashtra: A 29-year-old lady passenger travelling towards Cama Hospital delivered a baby boy on a platform of Dombivli railway station today. Doctor & nurse of One Rupee Clinic attended them. These clinics provide timely medical assistance to passengers at token charge of Rs one.
#10:10 am: West Bengal: Local traders shut down their shops in Siliguri's Ghogomali area for indefinite period, in protest of cut-money allegedly taken by Ranjan Shil Sharma, Councillor (Ward No. 37).
#10:03 am: Delhi: Prayers being offered at the temple in Hauz Qazi area, which was vandalised on 30 June after a clash broke out between two groups over parking in the locality on the day.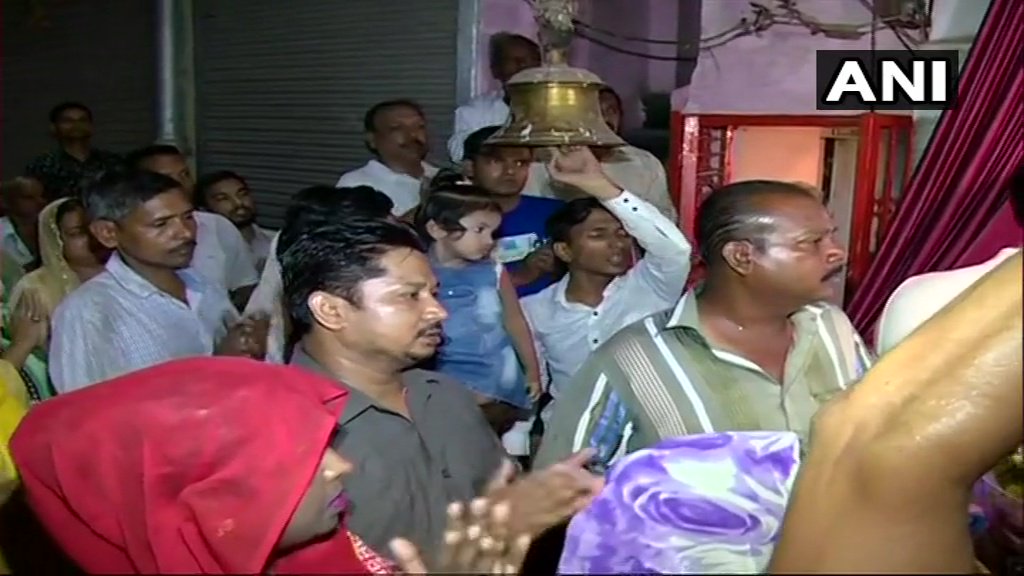 #09:49 am: Allahabad High Court judge Rang Nath Pandey has written a letter to PM Narendra Modi, alleging "nepotism and casteism" in the appointment of judges to High Courts & Supreme Court.
#09:30 am: TC Gehlot,leader of BJP in RS: UP govt's decision to give SC certificate to ppl from 17 OBC castes is inappropriate.Constitution holds authority to move an SC,ST or OBC from a category to another. Still if UP govt wants to do so,it must send a proposal, we'll look into it.
#08:55 am: Another international title eludes Messi as Argentina lose to Brazil in Copa America semi final.
#08:35 am: Enforcement Directorate (ED) yesterday attached the assets of Simbhaoli Sugars Private Limited in Hapur worth Rs 109.80 crore for defrauding Oriental Bank of Commerce Rs 148.59 crore on the pretext of financing 5,762 sugarcane farmers
#08:15 am: Mumbai Rains: 23 persons have lost their lives after a wall collapsed on hutments in Pimpripada area of Malad East due to heavy rainfall, yesterday.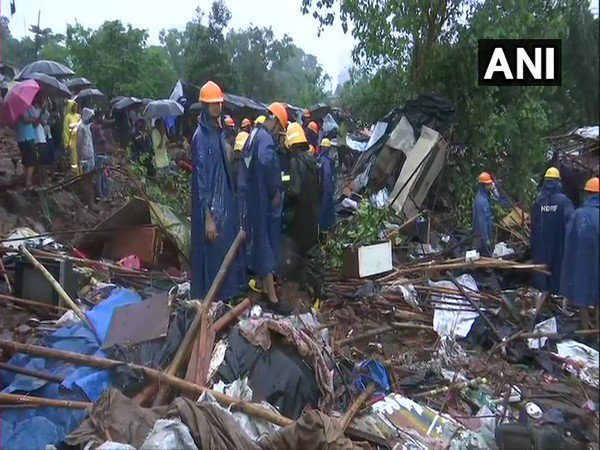 #08:10 am: UPDATE: Maharashtra: Bodies of 2 persons have been recovered by civil administration after Tiware dam in Ratnagiri was breached. About 22-24 people are missing. 12 houses near the dam have been washed away. Civil administration, police and volunteers are present at the spot.
#08:05 am: FIFA Women's World Cup: US has defeated England to enters finals
#08:00 am: Mumbai Rains: High tide of about 4.69 meter expected at around 12:35 pm & low tide of about 1.58 meter expected at 06:34 pm today.
#07:55 am: National Commission for Schedule Tribes wrote a letter to Uttarakhand DGP,Home Secy,Secy of Social Welfare Dept&SSP Haridwar after Geetaram Nautiyal,Jt Director,Samaj Kalyan SC ST,Uttarakhand was threatened to be arrested by CO City,Haridwar.Commission has sought report in 7 days.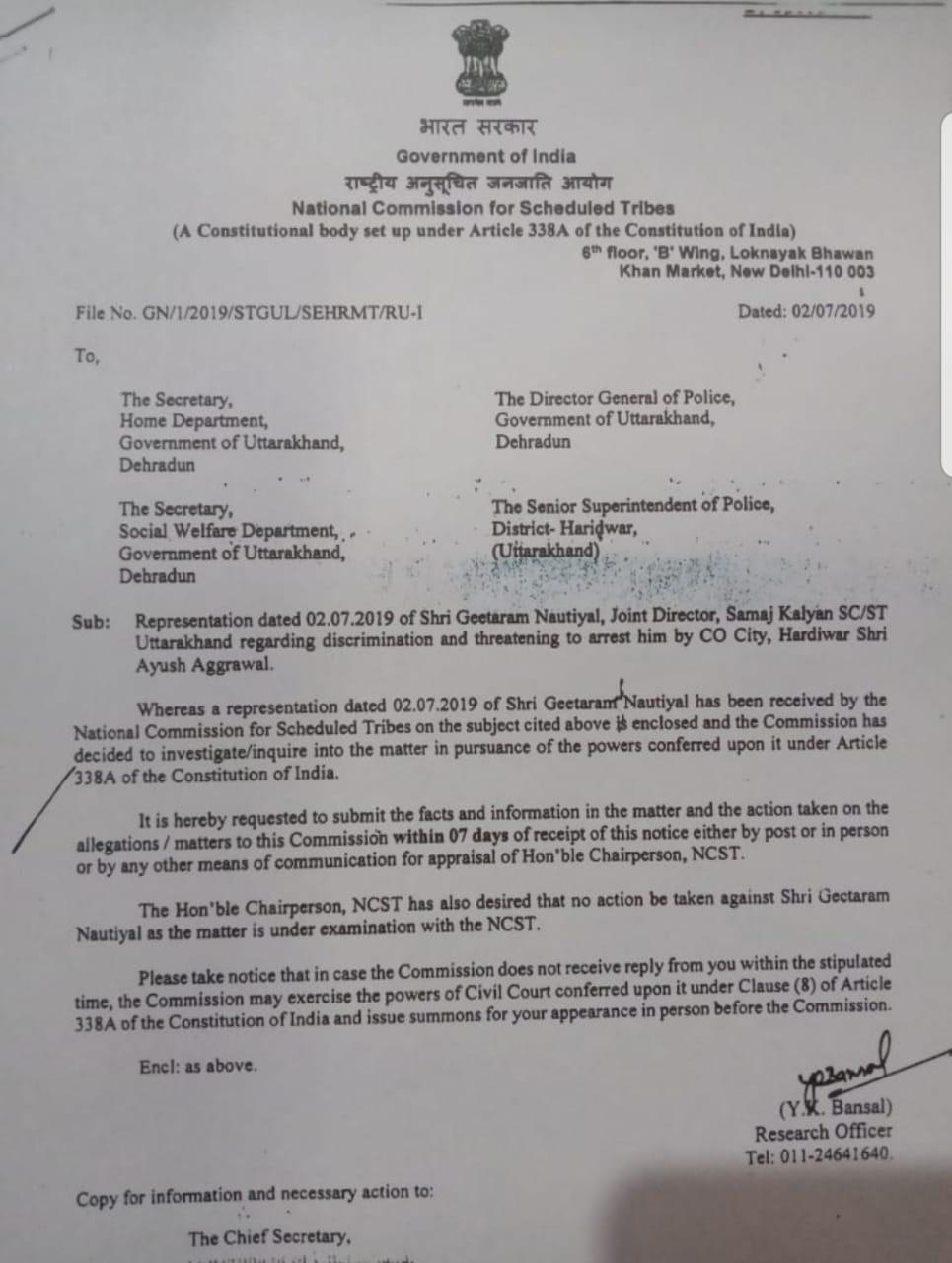 #07:45 am: Rajasthan govt announces Rs 5 lakh compensation to kin of minor girl raped in Jaipur.
#07:35 am: Maharashtra: Tiware dam in Ratnagiri was breached causing flood like situation in 7 downstream villages. About 23 people from near the dam are missing. NDRF teams have been rushed to the spot.
#07:30 am: Kuldeep Kaur, a 60-year-old woman was found dead inside her residence in Noida, Sector 31. Case registered, investigation underway.
#07:15 am: At least 40 people have been killed by an air strike that hit a migrant detention centre in Libya.
#07:10 am: Punjab Chief Minister Captain Amarinder Singh has written a letter to External Affairs Minister Dr. Subrahmanyam Jaishankar, seeking the Indian government's intervention for the release of a Punjabi youth from a Malayasian Jail.
#07:00 am: A rare total solar eclipse turned day into night along a large swath of Latin America's southern cone, including much of Chile and Argentina. (Photo shared by ANI on its Twitter handle)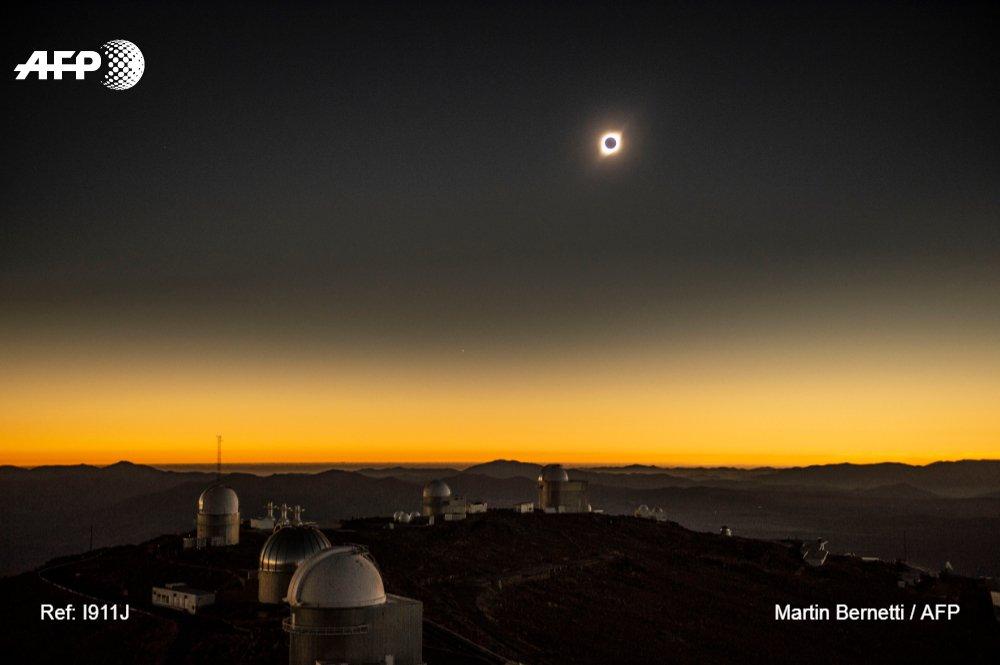 For all the Latest India News, Download News Nation Android and iOS Mobile Apps.