New Delhi:
It's an important day today as Union Finance Minister Nirmala Sitharaman will table Economic Survey 2018-19 in Parliament. She, along with Chief Economic Advisor K Subramanian and other members of her team will also address a press conference. Another development we will be tracking is Congress leader Rahul Gandhi's court appearance in connection with a criminal defamation case. He has resigned from the Congress president's post and will now have a little more time to settle all the pending cases. Meanwhile in sports, Afghanistan will take on West Indies in the last ther last game of ICC Cricket World Cup 2019. If you're religious, Today, Lord Jagannath Rath Yatra will be held in Puri and across the country. The weather is wreaking havoc across the country, and the city of Mumbai, like every year it's a trend now, is facing the wrath of rains gods the most or we must must say the apathy of authorities? We will be tracking everything throughout the day, so stay with us.
Below are the latest news updates of July 4
10.20 pm: In an apparent swipe at Rahul Gandhi, Shiv Sena president Uddhav Thackeray said Thursday that his party as well as its ally BJP faced many electoral defeats in the past, but their leaders did not quit. Rahul Gandhi has resigned owning moral responsibility for the Congress' Lok Sabha debacle.
8.09 pm: Total 18 bodies have been recovered so far, in Tiware Dam breach incident. Search operation continues.
7.32 pm: Punjab Chief Minister Captain Amarinder Singh: Drones & CCTV cameras will be made available in all Punjab prisons as part of a slew of strong measures to strengthen jail security.
7.30 pm: MoS (Women & Child) Debasree Chaudhuri hands over a letter to Minister of Railways Piyush Goyal requesting for another local train from Raiganj to Kolkata. Till date, there is only one regular passenger train 'Radgikapur Express' for the commuters to go to Kolkata.
6.18 pm: Defence Minister Rajnath Singh for 1st time clears Special/Liberalised Family Pension for pensioners reemployed in military service if death is attributable to military service. It's in addition to Ordinary Family Pension for previous mil/civil service if all conditions fulfilled.
6.14 pm: Unidentified miscreants attacked the residence of Khurai MLA L Sushindro in Khurai Sajor Leikai area on Tinsid Road, Imphal East, earlier today. No injury reported.
6.10 pm: Lok Sabha passes the Aadhar & Other Laws (Amendment) Bill, 2019.
06.05 pm: Pronouncement of judgment by International Court of Justice in Kulbhushan Jadhav case, to be later this month
6.00 pm:
5.30 pm: Major General Abdulla Shamaal, Chief of Defence Force of Maldives National Defence Force (MNDF) called on Air Chief Marshal BS Dhanoa in New Delhi today. Shamaal is on an official visit to India
# 4:10 pm: We had proposed a set of dates, Pakistan agreed they'll come for dialogue on July 14. There are certain differences, we'll discuss those issues. It's important to emphasize it's a matter of sentiment, it's a matter of fulfilling wishes of Sikh community: MEA on Kartarpur Corridor.
#4:00 pm: Thunderstorm with moderate rain would occur over entire Delhi, Panipat, Karnal, Gannaur, Baghpat, Sonipat, Rohtak, Kharkhoda, Gohana, Gannaur, Baraut, Jind, Jhajjar, Farukhnagar, Gurugram, Manesar, Faridabad, Palwal, Noida, Greater Noida, Dadri, Ghaziabad in next 2 hours.
#01:48 pm: Kerala: Pope Francis will declare Mariam Thresia Chiramel as saint on October 13. The canonisation will be held at St. Peters square, Vatican City. She was the founder of the Congregation of the Holy Family.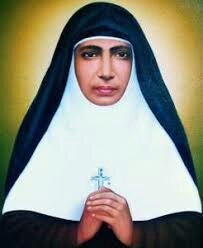 #01:45 pm: TMC MP Nusrat Jahan, in Kolkata, on reports that a fatwa was issued against her: I don't pay heed to things which are baseless. I know my religion. I have been a Muslim by birth and I am still a Muslim. It's about faith. You have to feel it inside your heart & not in your head.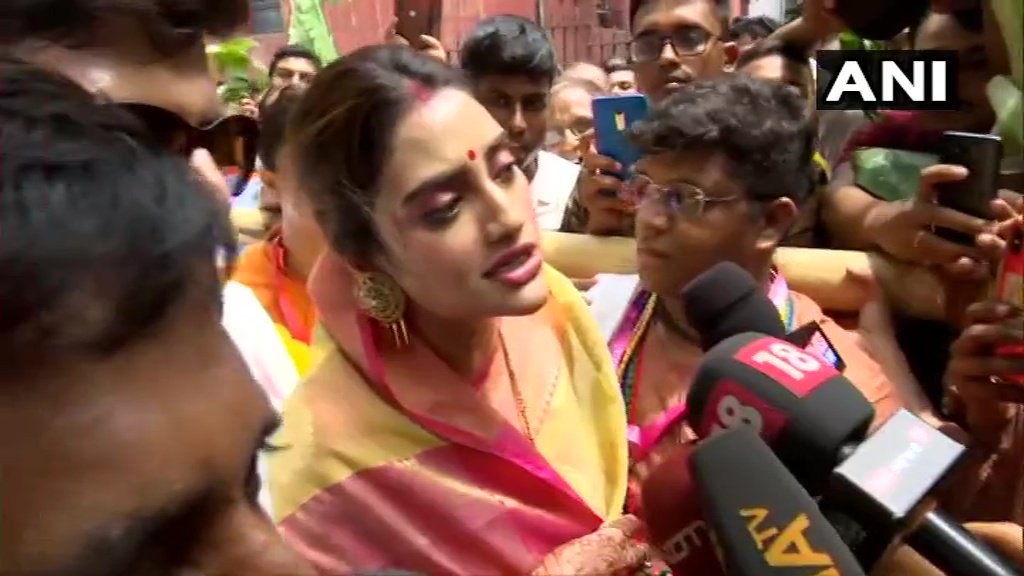 #01:35 pm: Press briefing on Economic Survey 2018-19
#01:30 pm: Delhi: Parts of the national capital received rainfall today, earlier visuals from outside the Parliament.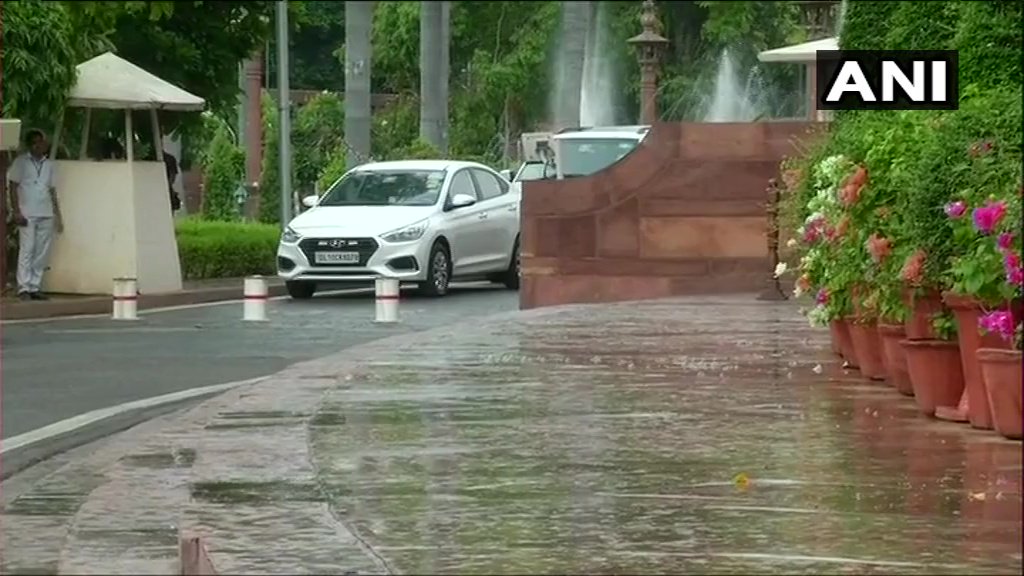 #01:20 pm: Election Commission of India: By-poll for the Patkura Assembly constituency of Odisha to be held on 20 July 2019.
#01:20 pm: Health Ministry: As monsoon is about to hit northern India shortly, today Union Health minister Harsh Vardhan, Delhi health min Satyendra Jain, Superintendents of AIIMS, RML & other hospitals, NDMC met for a meeting on preventive measures to be taken on Dengue,Chikungunya&Malaria
#01:10 pm: Adhir Ranjan Chaudhary,Leader of Congress in Lok Sabha: Puducherry Lt Governor Kiran Bedi in a tweet has humiliated the people of Tamil Nadu&Puducherry in such an outrageous manner that the House should adopt a resolution to remove her from the post.This is our demand
#01:05 pm: HD Deve Gowda, JDS: Madhu Bangarappa will be the working president of JDS. We have decided to have only one working president, there is no question of multiple working presidents. Nikhil Kumaraswamy will be the new youth wing president of the party.
#12:57 pm: HD Deve Gowda, JDS: Former state president of the party AH Vishwanath resigned after my loss in Lok Sabha elections from Tumakuru. I have named 5 time MLA & former minister HK Kumaraswamy as the new state president of the party.
#12:50 pm: Blackbuck poaching case: The Jodhpur court says that if Salman Khan doesn't appear before the court in next hearing, his bail will be rejected.
#12:30 pm: Watch: West Bengal Chief Minister Mamata Banerjee and TMC MP Nusrat Jahan flag off Jagannath Rath Yatra in Kolkata.
#12:25 pm: A Delhi Court awards 6 months jail to AAP MLA Somdutt for voluntarily causing grievous hurt in a 2015 case.During Delhi Assembly poll campaign he and 50 men went to Gulabi Bagh and continuously rang door bell of a Sanjiv Rana's house. When he objected, he was attacked by MLA's supporters.
#12:15 pm: West Bengal Chief Minister Mamata Banerjee offers prayers at the ISCKON temple in Kolkata.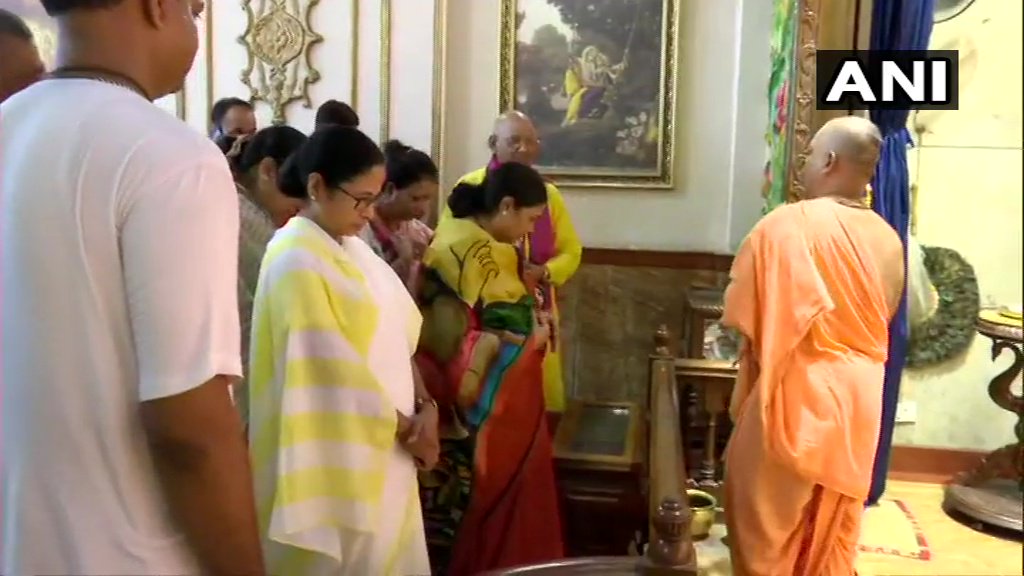 #12:05 pm: Jammu & Kashmir: More than 25 pilgrims, suffering from breathlessness, have been administered oxygen at 12,000 feet by ITBP personnel on Baltal route of Amarnath Yatra
#11:55 am: Special CBI Court allows Indrani Mukerjea's application seeking to become an approver in CBI Case in connection with INX Media case. 11 July is the next date of hearing in the case. She will be produced by Byculla jail authorities in the court that day.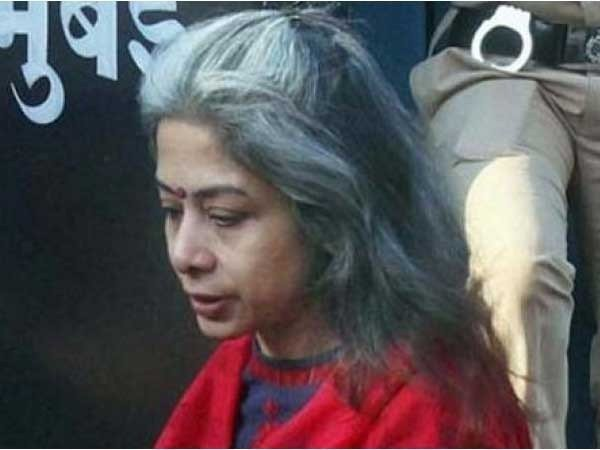 #11:40 am: Rahul Gandhi after appearing in a Mumbai court in a defamation case: "I didn't say anything in court, I had to appear. It's a fight of ideology, I'm standing with the poor & farmers. 'Aakraman ho raha hai, mazaa aa raha hai'. I'll fight 10 times harder than I did in last 5 yrs."
#11:20 am: Finance Minister Nirmala Sitharaman tables Economic Survey 2019 in the Rajya Sabha. India's GDP growth in 2019-20 projected at 7 per cent.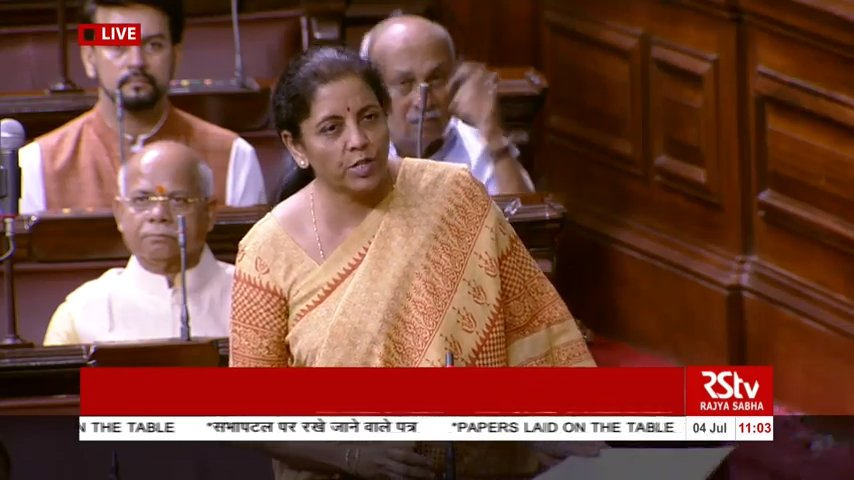 #11:15 am: Rahul Gandhi pleads not guilty. He has been released on Rs 15000 surety amount. Ex MP Eknath Gaikwad has given surety for Rahul Gandhi.
#11:10 am: Maharashtra: CPI(M) General Secretary Sitaram Yechury arrives at a Mumbai court to appear before it in connection with a defamation case filed against him in 2017 for allegedly linking Gauri Lankesh's murder with "BJP-RSS ideology". Rahul Gandhi is also present at the Court.
#11:05 am: Video app Tik Tok today withdrew its petition from Supreme Court, as court refused to entertain its petition on the issue of transferring the case from Madras High Court to SC. A two-judge bench headed by CJI said, the Madras High Court can very well address all the issues.
#11:00 am: Delhi Police: A 1 year old child died in Wazirabad on Tuesday after choking himself on a screwdriver while playing with it.
#10:55 am: Supreme Court today refused to take up mob lynching matter on an urgent basis, and said the matter would be heard in due course of time. A plea was made in the Court seeking an urgent hearing into cases of mob lynching.
#10:50 am: Congress supporters gather outside Mumbai court where Rahul Gandhi has arrived to appear before a court in connection with a defamation case.
#10:45 am: Maharashtra: Rahul Gandhi arrives at a Mumbai court to appear before it in connection with a defamation case filed against him in 2017 for allegedly linking journalist Gauri Lankesh's murder with "BJP-RSS ideology".
#10:30 am: DMK MP Ravi Kumar D has given Adjournment Motion Notice in Lok Sabha over the issue of "release of 7 persons held in prison for more than 26 years in connection with the Rajiv Gandhi murder case"
#10:27 am: Delhi: A special CBI court defers Indrani Mukerjea's application, seeking permission to turn approver in the INX media case, for 12 noon today.
#10:23 am: Jammu & Kashmir: More than 25 pilgrims, suffering from breathlessness, have been administered oxygen at 12,000 feet by ITBP personnel on Baltal route of Amarnath Yatra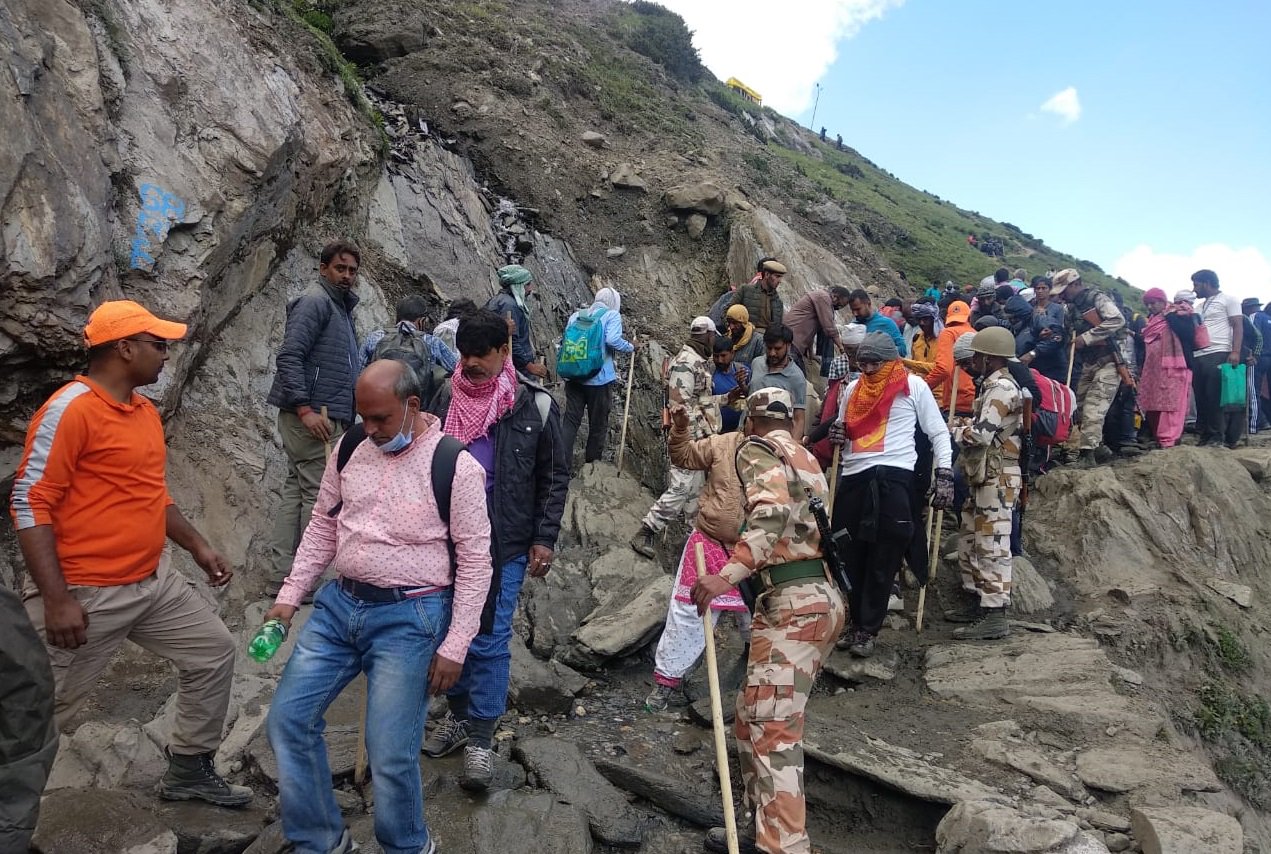 #10:20 am: USGS: An earthquake with a magnitude of 5.5 on the Richter scale hit Hindu Kush region, Afghanistan today at 04:20 UTC (9:50 AM Indian Standard Time)
#10:15 am: Congress leader Rahul Gandhi has arrived in Mumbai to appear before a court in connection with RSS defamation case.
#10:10 am: Odisha: Celebrations begin at Jagannath temple in Puri ahead of Jagannath Rath Yatra. Large number of devotees have gathered in Puri to witness the yatra.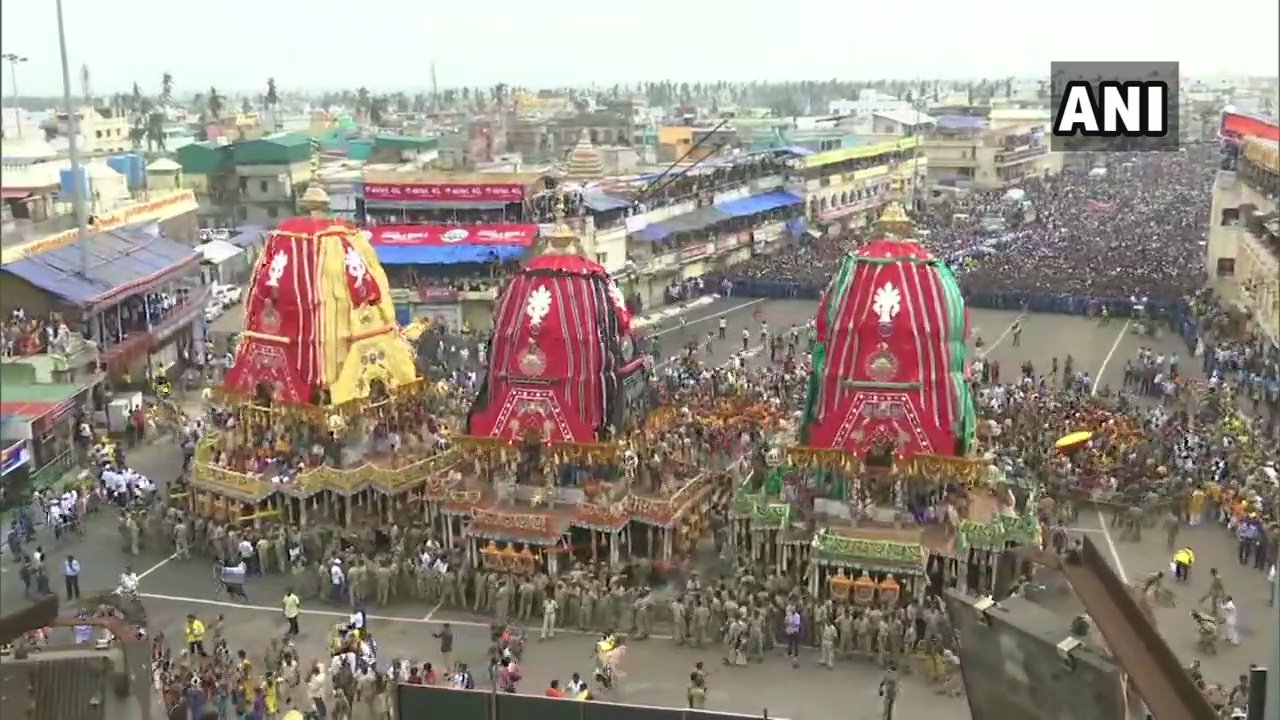 #09:55 am: Barabanki: Fire broke out in an oil tanker after it overturned on Lucknow-Faizabad road near Shuklai village today. No injuries or casualties were reported. Traffic was diverted and will resume shortly.
#09:45 am: Opening Bell: Sensex, Nifty open higher ahead of Economic Survey
#09:35 am: Haj pilgrims leave from Srinagar Haj House. Arrangements including currency exchange, documentation check were available at Haj House Bemina.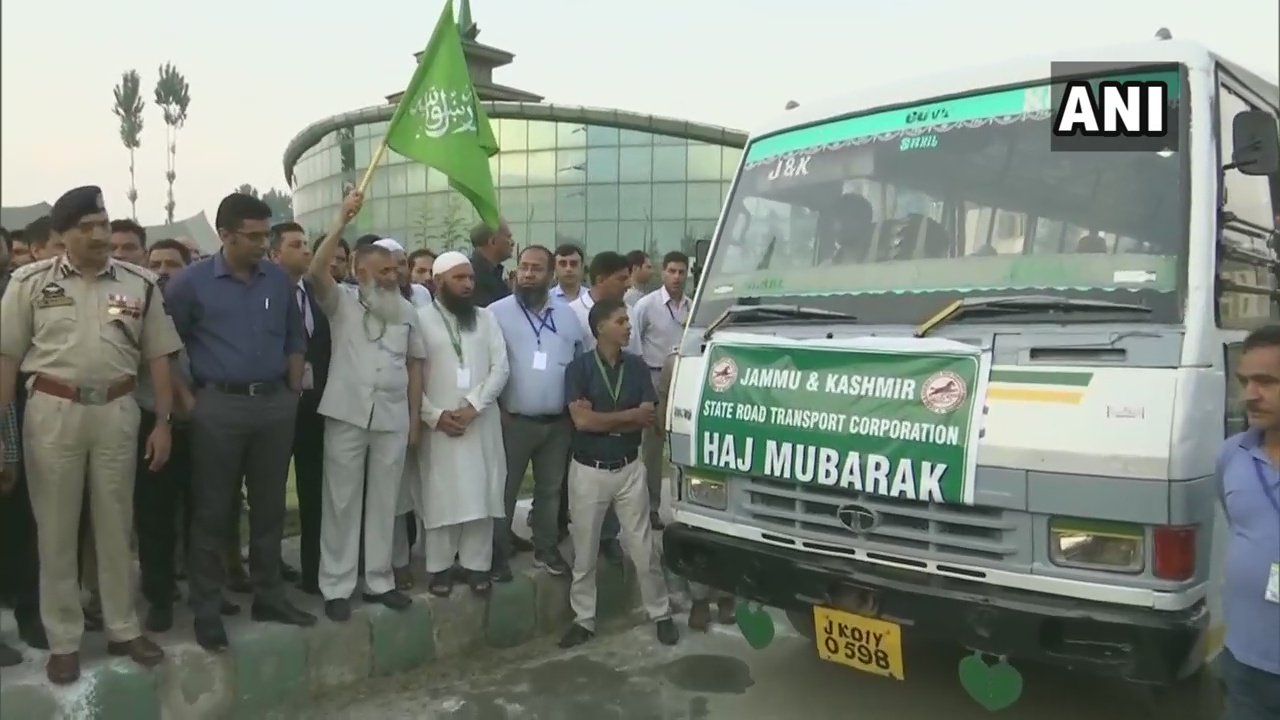 #09:25 am: Delhi: Copies of the Economic Survey brought to Parliament, the survey will be tabled before both the houses today.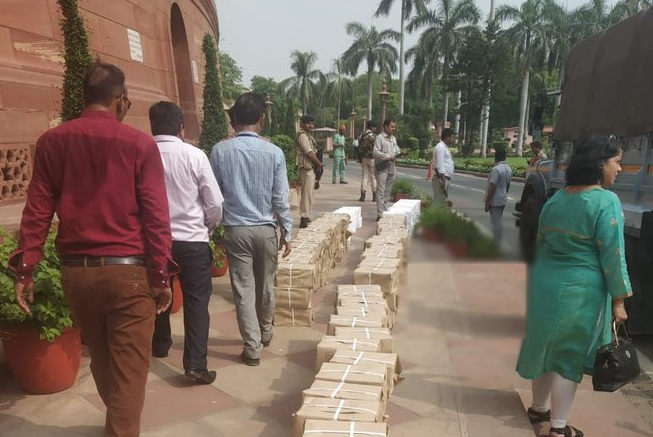 #09:20 am: Trinamool MP Manish Gupta has given Zero Hour Notice in Rajya Sabha over "delay by Centre to rename West Bengal as Bangla, after State Assembly has passed the same "
#09:05 am: Mumbai Rains: Disaster Management Unit (DMU): Today's weather forecast at 08.00 hours - Moderate rain in city and suburbs. Today's high tide at 13.20 hours, low tide at 19.21 hours.
#09:00 am: FIFA Women's World Cup: Netherlands defeat Sweden, enters finals. They will now lock horns against the US.
#08:55 am: Congress General Secretary Priyanka Gandhi Vadra reacts on Rahul Gandhi's decision to resign from the post of party president, tweets 'Few have the courage that you do. Deepest respect for your decision.'
#08:45 am: YSRCP leader V Vijaya Sai Reddy has given Zero Hour Notice in Rajya Sabha and has demanded that a central team be sent to Andhra Pradesh in the light of severe drought there.
#08:30 am: Odisha: Devotees throng Puri for Jagannath RathYatra . The Rath Yatra will commence today.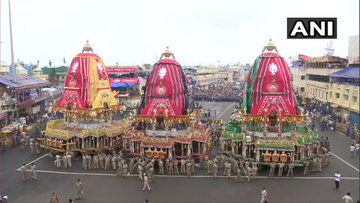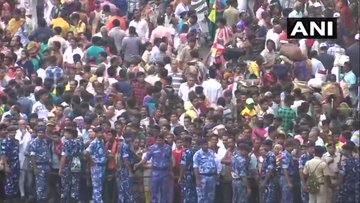 #08:25 am: Karnataka: A 10th standard student committed suicide by hanging herself in one of the classrooms of her school in Shanti Grama, yesterday. Case registered at Shanti Grama police station, investigation underway.
#08:15 am: DK Shivakumar, Karnataka Minster on Rahul Gandhi: Without Gandhi family Congress can't be united, without Congress being united country can't be united. Gandhi family is the only strength to keep this party strong, united and rebuild this party to bring it back to power.
#08:05 am: Government Sources on "Pakistan booking Jamaat-ud-Dawa's Hafiz Saeed, 12 of his aides, & 4 more organisations in cases of terror financing": We have seen this 'action' before. It is Important that the action is irreversible and verifiable.
#07:50 am: Gujarat CM Vijay Rupani and Deputy CM Nitinbhai Patel offered prayers at the Jagannath Temple in Ahmedabad on the occasion of Jagannath Rath Yatra.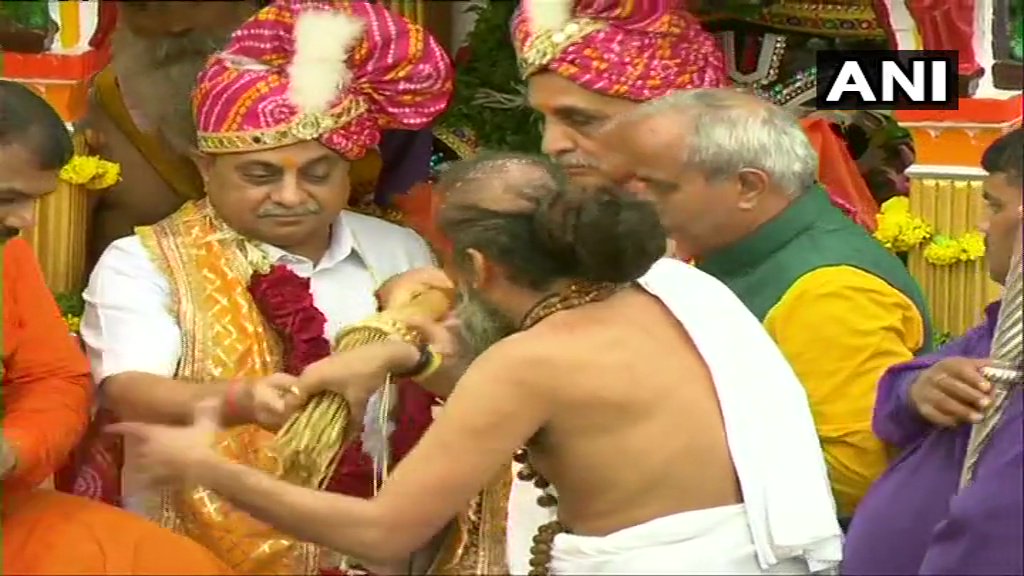 #07:30 am: Uttar Pradesh CMO: Chief Minister Yogi Adityanath in a meeting with the administration and police department on Wednesday at Lok Bhavan said, that DJs will not be banned during the 'Kavan Yatra' but they should only play bhajans. No filmy song is allowed.
#07:10 am: Economic Survey to be tabled in the Parliament today. Union Finance Minister Nirmala Sitharaman will also hold a press conference.
#07:01 am: Jammu and Kashmir: Indo-Tibetan Border Police (ITBP) personnel rescued a woman who fell ill on Baltal-Amarnath cave Route.
#06:50 am: Facebook: Earlier today, some people and businesses experienced trouble uploading or sending images, videos and other files on our apps and platforms. The issue has since been resolved and we should be back at 100% for everyone. We're sorry for any inconvenience.
#06:10 am: Madhya Pradesh: Heavy rainfall led to flood situation in Tendukheda of Damoh.
#06:00 am: Home Minister Amit Shah and his wife Sonal Shah offer prayers at Lord Jagannath Temple in Ahmedabad, ahead of Rath Yatra.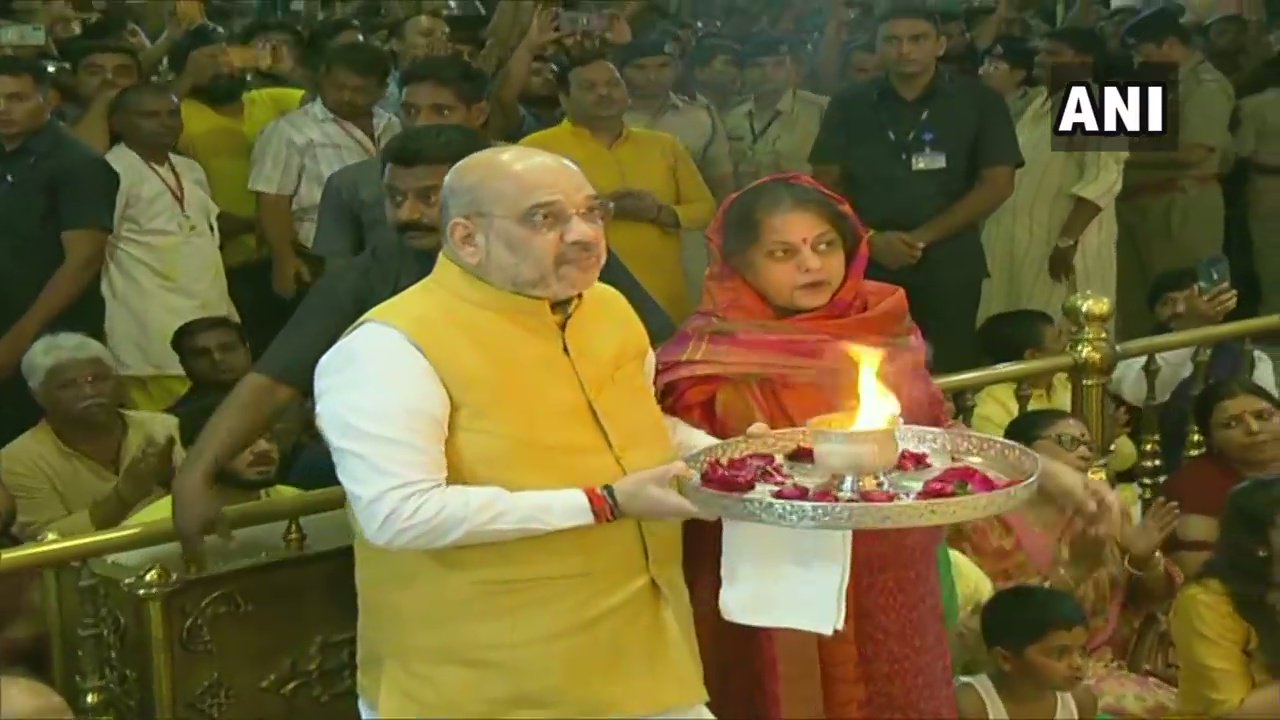 For all the Latest India News, Download News Nation Android and iOS Mobile Apps.