New Delhi:
Chief Ministers of the Congress-ruled states will meet Rahul Gandhi, who is still holding the party president's post, amid a spree of resignations in the Grand Old Party. We will be tracking all the developments related to this. The Congress party's current situation is like Mumbai - drawing. For Mumbai, monsoon brings chaos with rains every year yet authorities have so far failed to current the faulty drainage system of India's financial hub. We will be giving you all the updates on Mumbai rains. Besides, we'll be bringing you all the latest updates happening over the globe, stay with us.
Below are the latest news updates of July 1
9.00 pm: 
8.30 pm: Gurdaspur(Punjab) MP Sunny Deol: I appoint Gurpreet Palheri as my representative to attend meetings and follow important matters pertaining to my parliamentary constituency with concerned authorities.
7.05 pm: Union Home Minister Amit Shah in Rajya Sabha: Atal Bihari Vajpayee had said that solution of Kashmir's problem should be in "Jamuriyat, Kashmiriyat, & insaniyat", I reiterate today that Modi led government is also working on Atal ji's path of "Jamuriyat, Kashmiriyat, & insaniyat"
7.01 pm: Through this house, I want tell all the members that Kashmir is an integral part of India: Amit Shah
7.00 pm: We have zero tolerance towards terrorism: Amit Shah in Rajya Sabha
5.58 pm: Home Minister & BJP President Amit Shah to visit his Lok Sabha constituency Gandhinagar, Gujarat, on 3rd & 4th July.
5.43 pm: Biju Janata Dal (BJD) to also support the Jammu and Kashmir Reservation (Amendment) Bill, 2019 and extension of President's rule in J&K.
05.33 pm: Supreme Court refused to entertain PIL filed by Madurai based advocate, KK Ramesh, who said drought in Tamil Nadu was due to encroachments in water channels and water lines. Plea of Ramesh further stated that 2,000 water tanks have dried up&did not receive single drop of water.
05.30 pm: Rajasthan CM Ashok Gehlot after Congress CMs meet with Rahul Gandhi: It was a good meeting, we talked for around 2 hours, we conveyed to him the feelings of our party workers & leaders. We hope that he will pay heed to our views and do the right thing.
5.25 pm: The combined Index of Eight Core Industries stood at 138.7 in May 2019, which was 5.1 per cent higher as compared to the index of May 2018. Its cumulative growth during April to May, 2019-20 was 5.7 per cent.
5.10 pm: 
5.00 pm: Joint delegation of SAD, Shiromani Gurdwara Parbandhak Committee, Delhi Sikh Gurdwara Management Committee & others upon meeting with PM: We invited PM for main function on 550th birth anniversary of Sri Guru Nanak Devji to be held on 12 November at Sultanpur Lodhi(Punjab), he agreed.
4.55 pm: Jay Prakash Majumdar, BJP: West Bengal BJP will protest in Hazra More, Kolkata from 2 pm tomorrow, over the "TMC cut money" issue.
4.30 pm: Ministry of Finance: Total gross GST revenue collected in the month of June, 2019 is ₹99,939 cr of which CGST is ₹18,366 cr, SGST is ₹25,343 cr, IGST is ₹47,772 cr (including ₹21,980 cr collected on imports) & Cess is ₹8,457 cr (including ₹876 cr collected on imports).
4.15 pm: 
#02:55 pm: Samajwadi Party (SP) leader Ram Gopal Yadav announces in Rajya Sabha that the party will support the extension by 6 months of the President's rule in Jammu & Kashmir which is ending tomorrow.
#02:45 pm: NS Vishwanathan reappointed as Deputy Governor of RBI (Reserve Bank of India) for one year.
#02:40 pm: Jammu & Kashmir: Injured in Kishtwar road accident airlifted to Government Hospital, Jammu; 35 have died in the incident where a matador vehicle coming from Keshwan to Kishtwar fell into a gorge today.
#02:30 pm: C Anitha, Forest Officer on being attacked allegedly by mob led by TRS MLA's brother: We are public servants, we were doing our duty. The party should take action against the MLA. This attack wasn't an attack on me, it is an attack on the uniform.
#02:10 pm:  Home Minister Amit Shah introduced The Jammu and Kashmir Reservation (Amendment) Bill, 2019 in Rajya Sabha.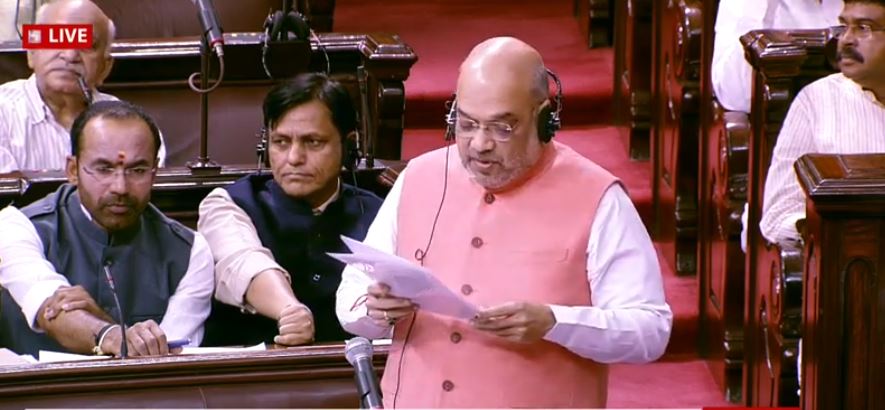 #02:05 pm: BCCI: Vijay Shankar sustained a non displaced fracture of the left big toe, which will require a minimum of three weeks to heal. The injury rules him out of the ongoing World Cup. The Indian team management has requested the ICC to consider Mayank Agarwal as his replacement.
#01:45 pm: 4 members of a family were found dead in their house in Uppal Southend area of Gurugram, today. Police say,'A note has been found from one Prakash Singh's pocket, note states 'I'm ending everybody's life & no one is responsible for it.' Investigation is on in the case.
#01:30 pm: Lucknow: Following a guideline by DM Kaushal Raj Sharma, visitors at Bara Imambara are now being asked to come in 'decent clothes',those in 'indecent clothes' are being stopped at gates. Guard says "We've put up a board. Those dressed indecently are being stopped&made to go back"
#01:15 pm: Supreme Court judge Justice Indu Malhotra recuses from hearing the Maharashtra beef ban case, as she had represented a party earlier as a lawyer.
#12:55 pm: Samajwadi Party MP, ST Hassan on Zaira Wasim: Politics should not be done on it. Since I'm a Muslim, I can say that skin show is not permitted in Islam or to  display anything that might be sexually appealing.
#12:45 pm: Jammu and Kashmir Congress leaders met Congress President Rahul Gandhi at his residence earlier today. The state unit discussed upcoming assembly polls, reasons behind defeat in General elections & current scenario in the state.
#12:30 pm: Jammu and Kashmir Congress leaders met Congress President Rahul Gandhi at his residence earlier today. The state unit discussed upcoming assembly polls, reasons behind defeat in General elections & current scenario in the state.
#12:07 pm: J Jayalalitha death probe case: Supreme Court today allowed Tamil Nadu Govt's plea seeking more time to file reply in the case. A bench, headed by Chief Justice of India (Ranjan Gogoi) allowed Tamil Nadu govt's request.
#12:05 pm: Karnataka Assembly Speaker KR Ramesh Kumar denies recieving Anand Kumar's resignation: Nobody has contacted or met me. I have got nothing to do with political developments and I will accept resignations even if 20 members resign. I'm not aware of any such resignation. I haven't met any leader, not even Anand Singh.
#12:04 pm: Kishtwar Accident UPDATE: Death toll rises to 35. 17 people are injured, 3 out of whom have been airlifted to Jammu. Another helicopter flew to Kishtwar to airlift more injured.
#12:03 pm: Supreme Court issues notice to West Bengal Govt on a contempt plea filed by brother of BJP Youth Wing Convenor Priyanka Sharma who was arrested for sharing a meme of Mamata Banerjee, alleging despite SC's orders for her immediate release, she wasn't released by police immediately
#11:59 am: Amarnath Yatra: Baltal base camp authorities have started to issue a 'barcode-enabled' authority slip to pilgrims to keep a track of the actual number of people travelling to, and from the cave shrine.
#11:54 am: Supreme Court dismisses with cost of Rs 50000, plea of a former RAW officer, seeking direction to carve out 2 assembly seats in Pakistan occupied Kashmir (PoK) and Gilgit Baltistan.
#11:47 am: DMK announces names of three candidates for Rajya Sabha - MDMK chief Vaiko, former additional advocate general P Wilson and party's Labour Progressive Federation general secretary M Shanmugham.
#11:34 am: Supreme Court asked petitioner-cum-lawyer, Anuja Kapur, to approach the Delhi HC for redressal of her plea seeking a direction to the Union of India (UOI) that it should frame the necessary guidelines along with appropriate laws related to marital rape as a ground of divorce.
#11:26 am: A Bench headed by Justice NV Ramana dismisses the plea of Asim Sharif, who had approached SC challenging HC's order of Jan 2,'18 refusing to discharge him from both the charges, of murder & of involving in terrorist activities as defined under Unlawful Activities (Prevention) Act.
#11:15 am: Uttarakhand: 5 people died after their car fell into a gorge in Malari last night. Admn, ITBP, Police, SDRF are at the spot, operation is underway.
#11:10 am: BSP Chief Mayawati on UP Govt adds 17 OBC castes in SC category: It's a fraud with people belonging to these 17 castes, as they won't receive the benefits of any of the categories as UP govt will not treat them as OBCs. And they won't receive the benefits of belonging to SC as no state govt can put them in or remove them from any of the categories through its orders. 
#10:56 am: Supreme Court dismisses a plea filed by a leader of the Popular Front of India (PFI), against framing of charges against him in the RSS activist Rudresh murder case, in Bengaluru.
#10:49 am: IUML MP ET Mohammed Basheer, has given Adjournment Motion Notice in Lok Sabha over incident of mob lynching in Jharkhand.
#10:45 am: Congress MP Adhir Ranjan Chowdhury, has given Adjournment Motion Notice in Lok Sabha over reduction of interest rate in small saving scheme.
#10:30 am: Karnataka: Congress MLA from Vijayanagar, Anand Singh, resigns from his assembly membership, submits his resignation to Speaker KR Ramesh Kumar.
#10:18 am: Former Haryana CM Bhupinder Singh Hooda arrives at CBI Special Court in Panchkula, in connection with Associated Journals Ltd (AJL) plot allotment case and Manesar land scam case.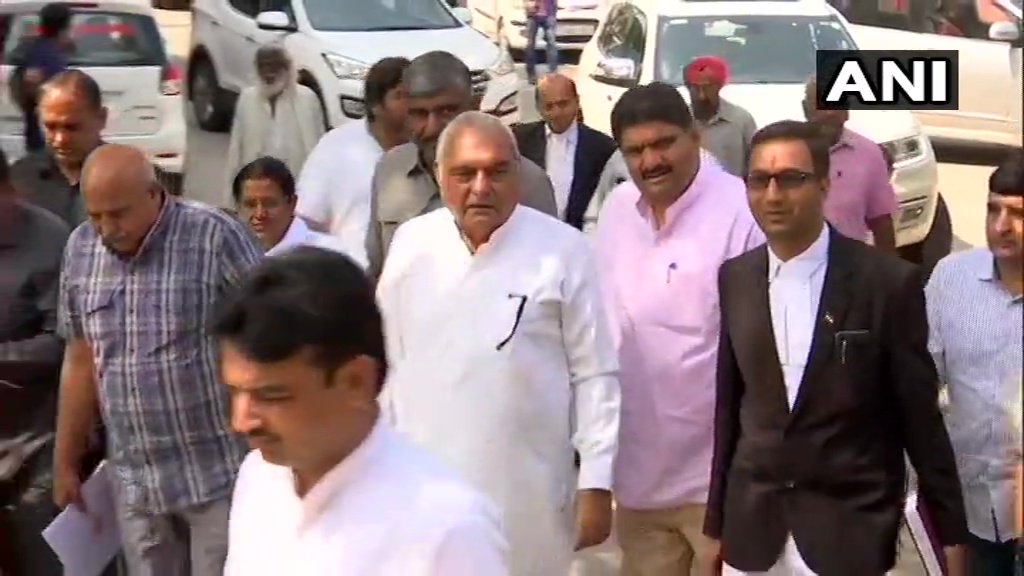 #10:14 am: Congress workers sit on hunger strike outside party Headquarters in Delhi, urging Rahul Gandhi to take back his resignation from the post of party President.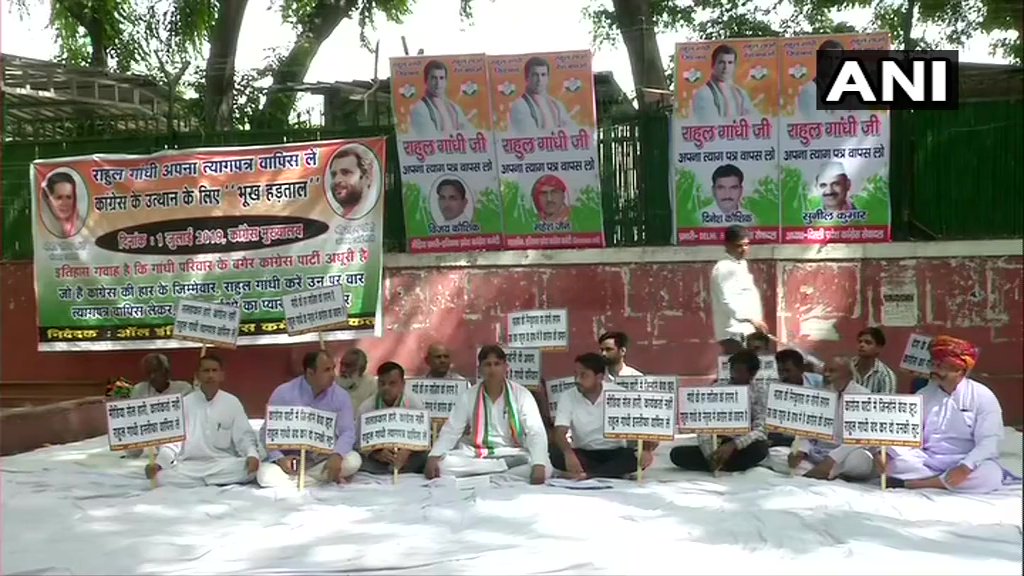 #10:05 am: TOLO News: Heavy explosion reported in Kabul. Casualties feared. More details to follow.
#10:02 am: Himachal Accident UPDATE: 3 people, including 2 students and the bus driver, died in the incident where a school bus rolled down a hill in Lower Khalini area of Shimla this morning.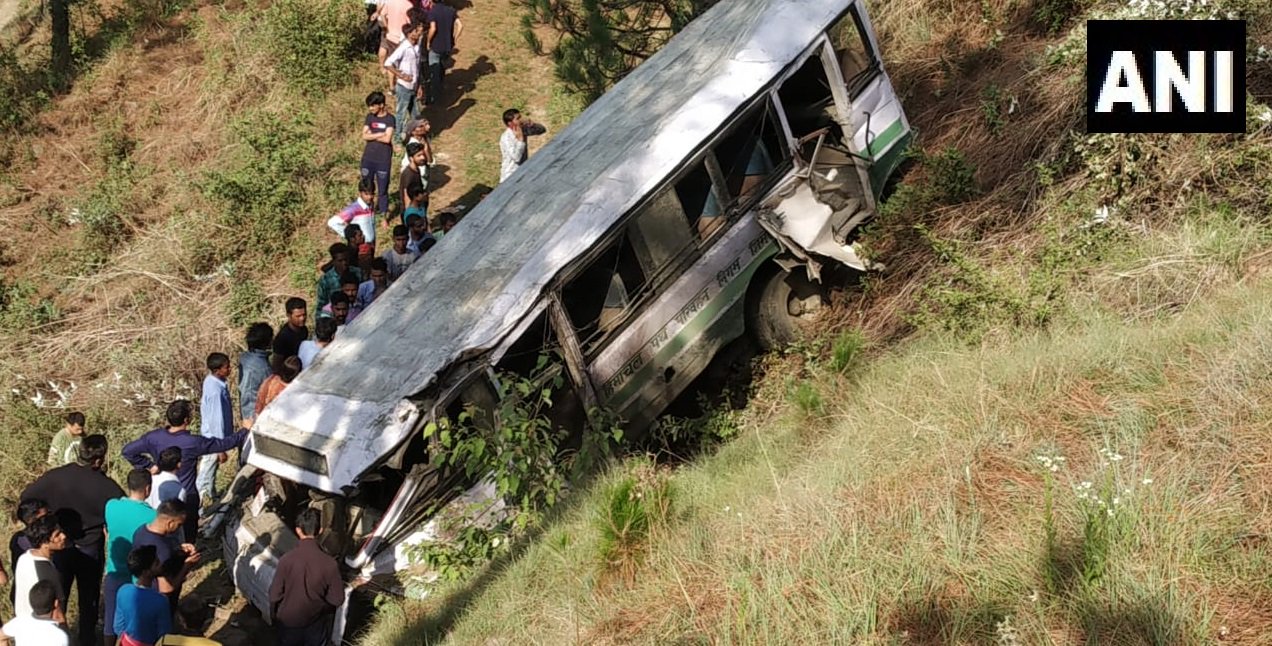 #09:40 am: India Meteorological Department, Mumbai: Intense spells of rainfall likely to continue in Mumbai, Thane, Raigad and Palghar during the next two hours.
#09:30 am: Western Railway releases help desk numbers for passenger inquiry, in the light of water-logging at Palghar railway station.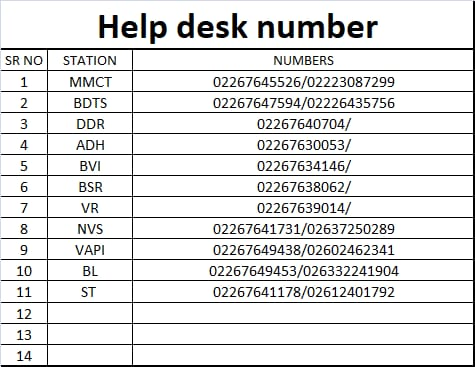 #09:20 am: Jammu & Kashmir: 5 people injured after a matador vehicle coming from Keshwan to Kishtwar fell into a gorge. The injured have been brought to a hospital. More details awaited.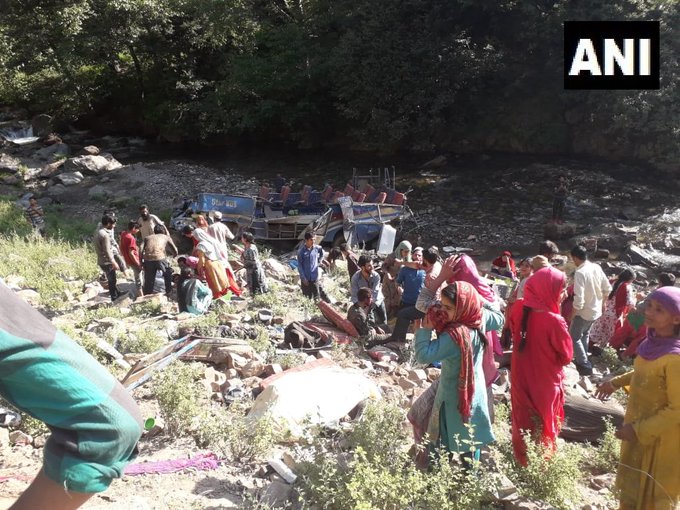 #09:10 am: A 50-year-old man was stabbed to death by his son, yesterday, in Kandivali (East) area of Mumbai. According to Police, the son killed his father in an inebriated state over a small dispute by stabbing him in the chest. FIR has been registered and accused has been arrested.
#09:05 am: Watch: Children in Mumbai wade through water to go to school as streets in Dadar East have been flooded due to heavy rainfall.
#08:55 am: RJD leader Tejashwi Yadav on being asked 'the Opposition said Tejashwi Yadav had disappeared': I had clarified through a tweet, let people say whatever they wish to. They have nothing better to do.
#08:50 am: Himachal Pradesh: 7 students injured after a schools bus rolled down a hill in Lower Khalini area of Shimla this morning. Police and rescue teams have been rushed to the spot. Locals are rescuing the students.
#08:45 am: Mumbai Rains: Railway tracks submerged between Sion railway station and Matunga railway station following heavy rainfall in parts of Maharashtra.
#08:40 am: Union Minister for Jal Shakti, Gajendra Singh Shekhawat, will launch "Jal Shakti Abhiyan" today, in Delhi.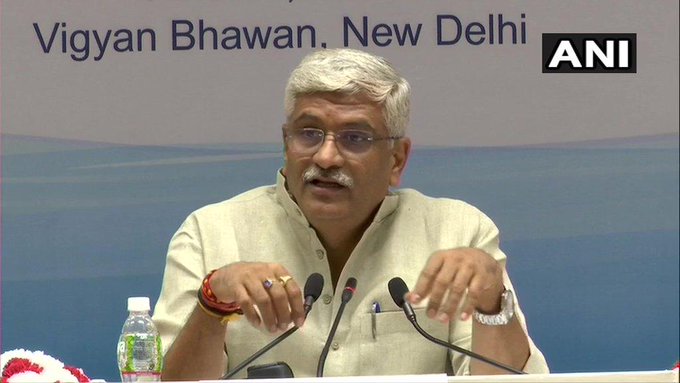 #08:34 am: "I think officers should not be arrogant, they should talk to people's representatives. I saw a lack of it and to ensure that it doesn't happen again, both of them should be made to understand," Kailash Vijayvargiya.
#08:30 am: Kailash Vijayvargiya, BJP on his son & BJP MLA Akash Vijayvargiya: It is very unfortunate. I think there was mishandling from both the sides. Kachhe khiladi hain - Akash ji bhi aur nagar nigam commissioner. It wasn't a big issue but it was made huge.
#08:24 am: Western Railway on Mumbai rains: There has been very heavy incessant rains with 361 mm during night, 100 mm between 4.00 hrs to 5.00 hrs alone in Palghar area of Mumbai Division. Some trains including Mumbai- Ahmedabad Shatabdi Express have been regulated in view of Safety.
#08:15 am: Delhi: All Chief Ministers of Congress-ruled states will meet Rahul Gandhi today, urging him to take back his decision to resign from the post of the party President.
#08:10 am: Mumnbai Rains Updates: Heavy water logging reported on tracks at Palghar at about 4.30 hrs due to incessant rains during the night. 12009 Mumbai Central - Shatabdi Express has been put back for one hour ex Mumbai Central as of now. Following Trains have been cancelled /short terminated
#07:55 am: Noida: 15 teams of police conducted raids at 14 spas in Sector 18 y'day & arrested 35 people - 10 men & 25 women - including those of foreign nationality. Rs 1 Lakh cash, condoms etc also seized. The spas have been sealed. Action will be taken against the spa owners.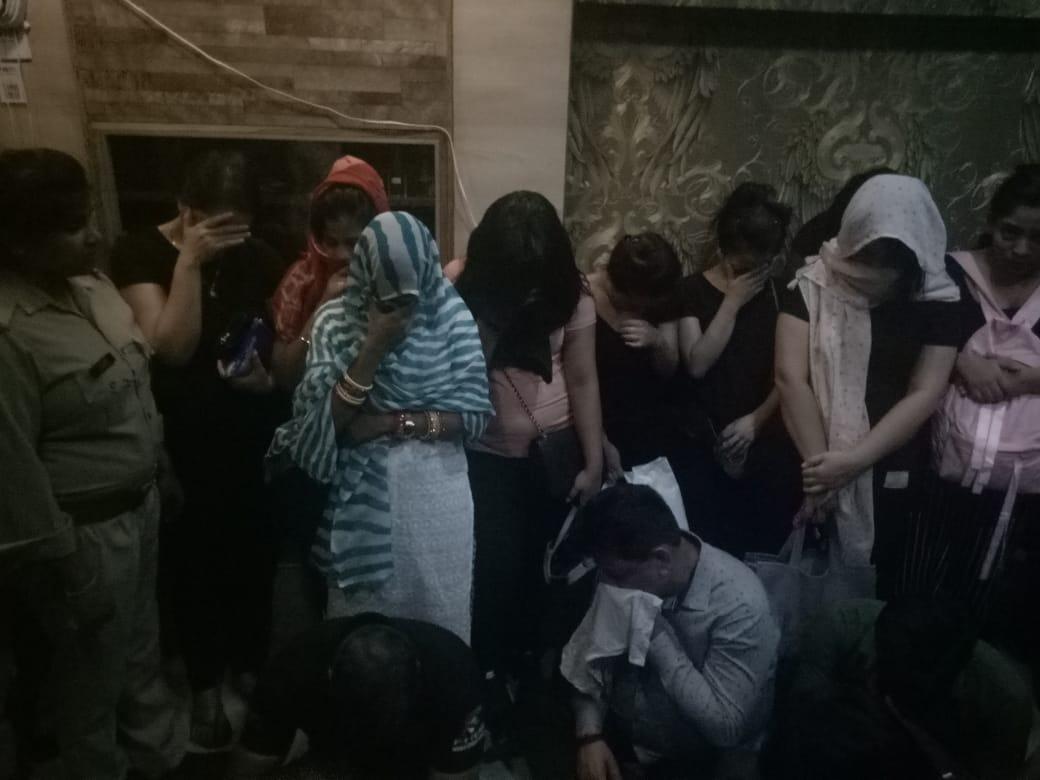 #07:30 am: Jammu and Kashmir: First batch of Amarnath Yatra has been flagged off from Baltal base camp. Pilgrims leave for Amarnath Cave shrine.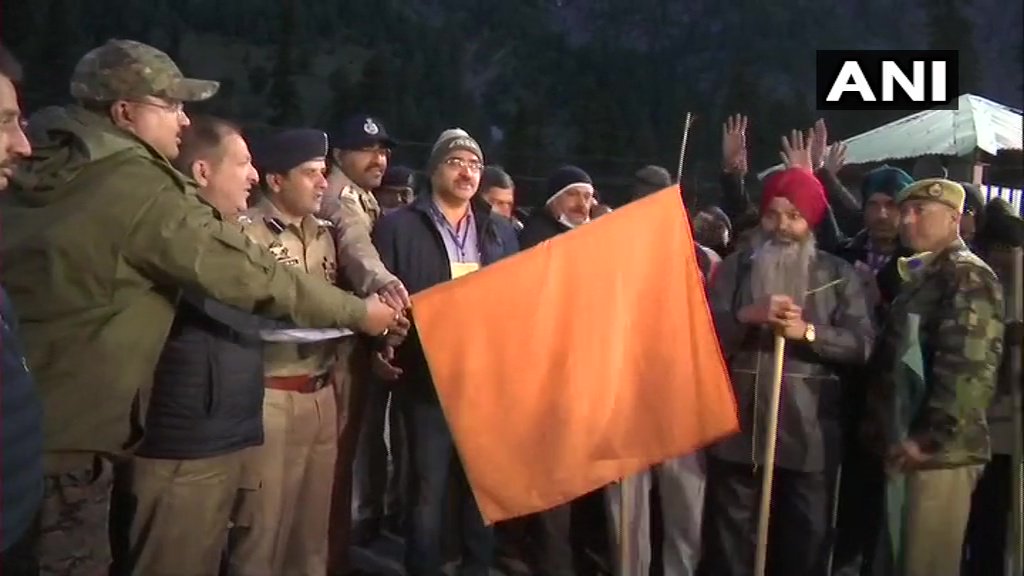 #7:20 am: Hyderabad: Commissioner's Task Force (West Zone Team), yesterday, conducted a raid in Mangalhat and busted a betting racket. Two people have been arrested; Rs 35,000 cash & 8 mobile phones among other things have been recovered from their possession.
#07:10 am: CPRO,Central Railway: A goods train derailed between Jambrung&Thakurwadi on down line infringing middle line also. Inter city trains leaving Mumbai for Pune (down direction) today morning have been cancelled&long distance trains from Mumbai via Pune will be diverted via Igatpuri.
#07:00 am: Bihar: Police lathicharged members of Bhim Sena who were protesting in a Patna theatre demanding the resumption of screening of the movie 'Article 15' which was stopped after the theatre allegedly received threats.
For all the Latest India News, Download News Nation Android and iOS Mobile Apps.