New Delhi:
The fate of Congress-JDS government in Karnataka hangs in balance as Chief Minister HD Kumaraswamy moved a trust motion in the Assembly even as rebel MLAs decided to skip the session. While most of the rebel MLAs, who are camping in a Mumbai hotel, said they will not take back their resignations, Congress lawmaker Ramalinga Reddy said that he will vote in favour of Kumaraswamy government. Sixteen Karnataka legislators - 13 from the Congress and three from the JDS - have submitted their resignations to Karnataka Speaker, triggering a political crisis in the southern state. Two independent legislators have also withdrawn their support to the Congress-JDS coalition government.
Karnataka trust vote live updates:
#06:35 pm: Bengaluru: BJP MLAs to sit on an over night 'dharna' in the state assembly demanding that the Speaker replies to the Governor's letter and holds a floor test. Assembly adjourned for the day.
#06:30 pm: BREAKING: Karnataka Speaker adjourns House without trust vote amid massive uproar from Opposition BJP MLAs.
#05:55 pm: Karnataka Congress MLA HK Patil in assembly: Governor shall not interfere in the proceedings of session as per the constitution. I request governor to not to intervene in the proceedings of the session.
#05:50 pm: Karnataka Assembly adjourned for 10 minutes following protests by Congress MLAs over alleged pacohing by the BJP.
#05:48 pm: Bengaluru: Congress MLAs protest in Karnataka Assembly with pictures of its MLA Shrimant Patil, who had gone incommunicado & was later found to be admitted at a hospital in Mumbai. Congress has accused BJP of poaching its MLAs.
#05:20 pm: Karnataka BJP chief BS Yeddyurappa in Assembly: Even if it is 12 midnight, let the trust vote be held today.
#05:10 pm: Karnataka: BJP Delegation consisting of Jagadish Shettar, Arvind Limbavali, Basavaraj Bommai, SR Vishwanath & N Ravikumar met Governor Vajubhai Vala earlier today & submitted a memorandum over vote of confidence. Governor has asked Speaker to consider trust vote by end of the day.
#05:05 pm: BREAKING: Motion of confidence is in consideration at the house. Chief Minister is expected to maintain confidence of the house at all times. Consider trust vote by the end of the day.
#04:30 pm: Karnataka Congress MLA Shrimant Patil has been shifted to Mumbai's St. George Hospital from Bombay Hospital and Medical Research Centre for further treatment.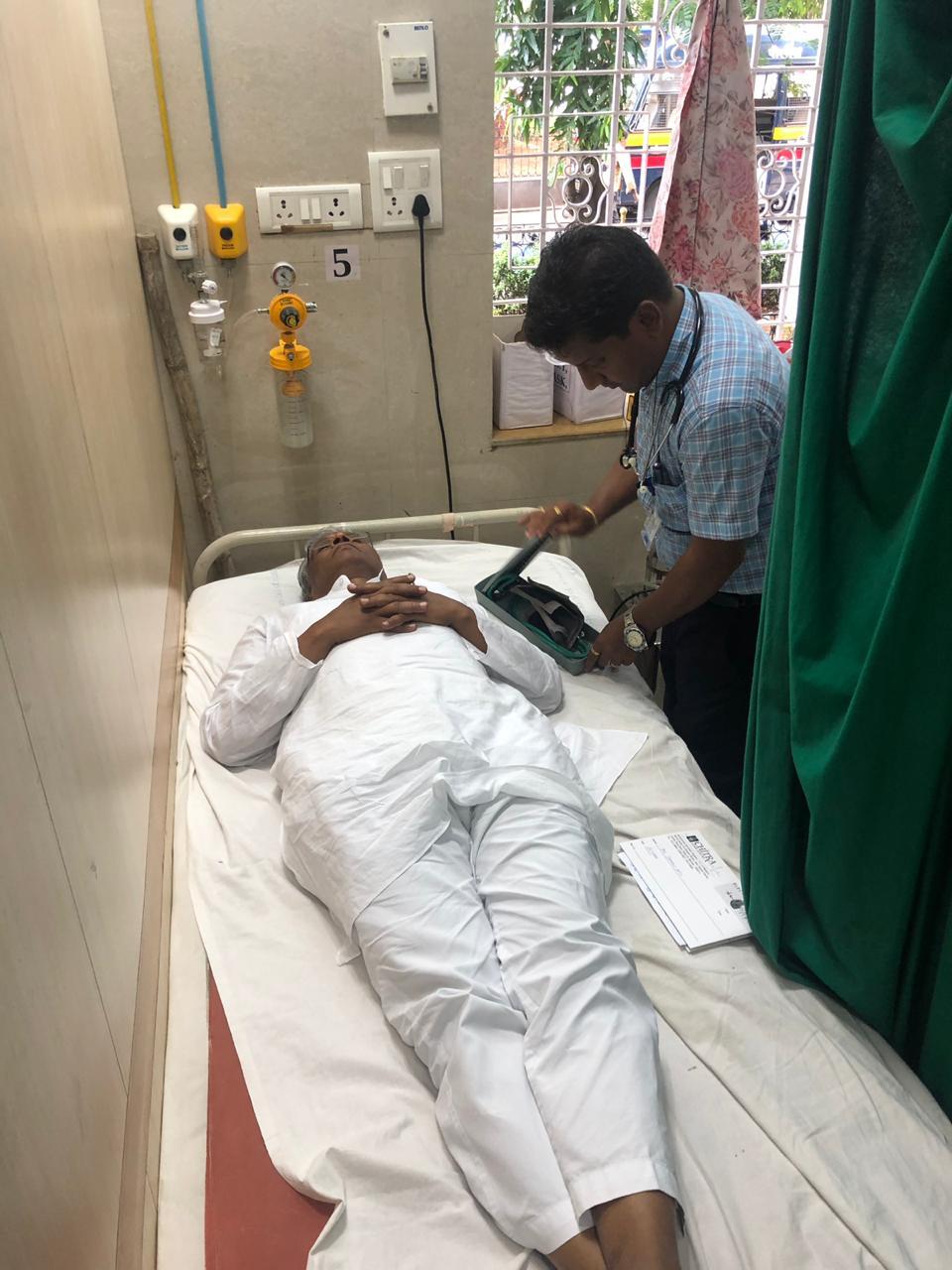 #04:23 pm: Jagadish Shettar, BJP: CM had fixed today for vote of confidence but when the motion was moved & debate started, Siddaramaiah, Krishna Byre Gowda, & HK Patil moved point of orders. We have requested Governor to direct the Speaker to continue the debate on vote of confidence.
#04:10 pm: A BJP delegation meets Governor Vajubhai Vala and submits a memorandum to direct Speaker to hold trust vote.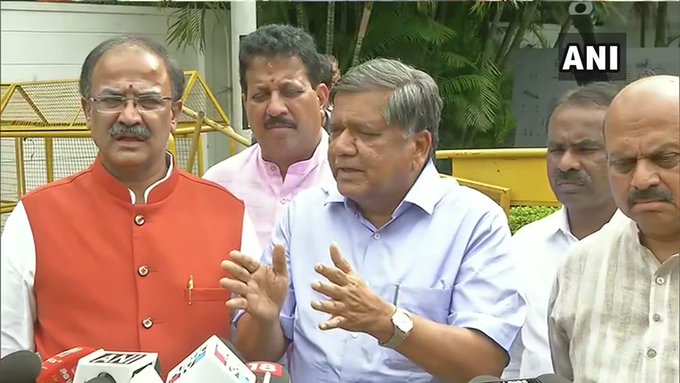 #04:01 pm: Karnataka Assembly Session adjourned till 4.30 pm. The Speaker said he will take legal advise since the issue is in the Supreme Court. He will be meeting the Attorney General shortly.
#03:55 pm: Karnataka Speaker orders detailed report on MLA Shrimant Patil. He says: "Please contact the family members of Shrimant Patil immediately. Give a detailed report to me by tomorrow, it does not look natural. If the Home Minister can't ensure protection, I will talk to DGP. What kind of a Speaker I would be if I proceed with the document (letter sent by Congress MLA Shrimant Patil informing about his ill health) which has no date or letterhead."
#03:40 pm: "There was hospital right next to resort where our MLAs are staying, then why was he (MLA Shrimant Patil) flown to Chennai & then to Mumbai for treatment? He is healthy, nothing is wrong with him. It's a conspiracy by BJP," says Karnataka Congress chief.
#03:30 pm: "Our MLAs are being poached by the BJP. BJP is directly involved in poaching our legislators," Karnataka Congres president Dinesh Gundu Rao said. DK Shivakumar shows copies of flight tickets and says BJP leader accompanied Shrimant Patil.
#03:25 pm: DK Shivakumar, Congress in Karnataka Assembly says, "There were 8 MLAs who traveled together, here is a picture of one of them (Shrimant Patil) lying inert on a stretcher, where are these people? I'm asking the Speaker to protect our MLAs." Uproar in the house after this.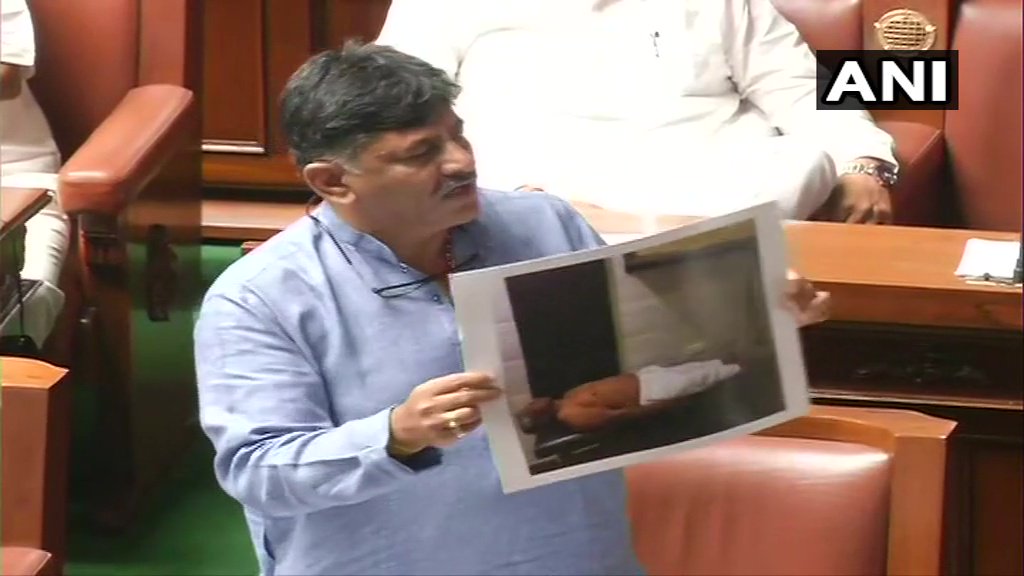 #01:50 pm: "I will neither be coerced nor influenced. I'll be unbiased and impartial. I'll be fair and judicious. This is my stand": Karnataka Speaker KR Ramesh Kumar reiterates in Karnataka Assembly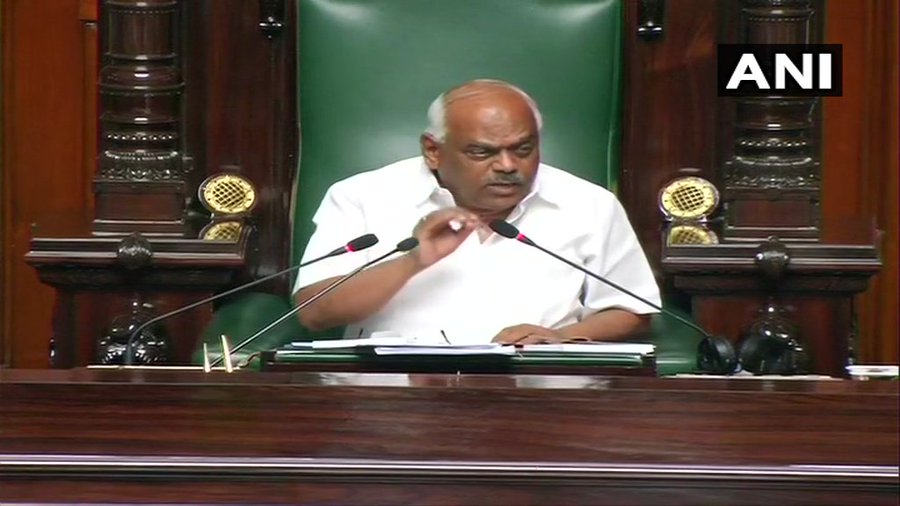 #01:30 pm: Total 19 MLAs are absent from the Assembly session. All of them belonged to ruling coalition.
#01:09 pm: More troubles for Kumaraswamy government as BSP MLA N Mahesh skips Assembly session. He is the only BSP MLA and supported the coalition govenrment. He reportedly said that neither Kumaraswamy nor DK Shivakumar asked Mayawati for BSP's support.
#01:03 pm: Karnataka Congress MLA Krishna Byre Gowda asks Speaker to decide on rebel MLAs before trust vote. He says,"It is necessary to decide on the 15 rebel MLAs before going for trust vote. Trust vote is a landmark decision for the house."
#12:45 pm: "This house holds the Supreme Court in the highest esteem. Simultaneously, let me make it abundantly clear to the CLP leader that this office is not restraining you (him) from doing or exercising any of (his) authorities. I have no role to play in that: Karnataka Speaker
#12:35 pm: "As leader of the Congress Legislative Party, in the interim order issued by the Supreme Court on the petition by MLAs, my right to whip the members of our party seems to have been crushed," Siddharamaiah asks Speaker to clarify SC order on whips.
#12:05 pm: Karnataka Congress MLA Shrimant Patil who was staying with other Congress MLAs at Windflower Prakruthi Resort in Bengaluru, reached Mumbai last night, currently admitted to a hospital in Mumbai after he complained of chest pain.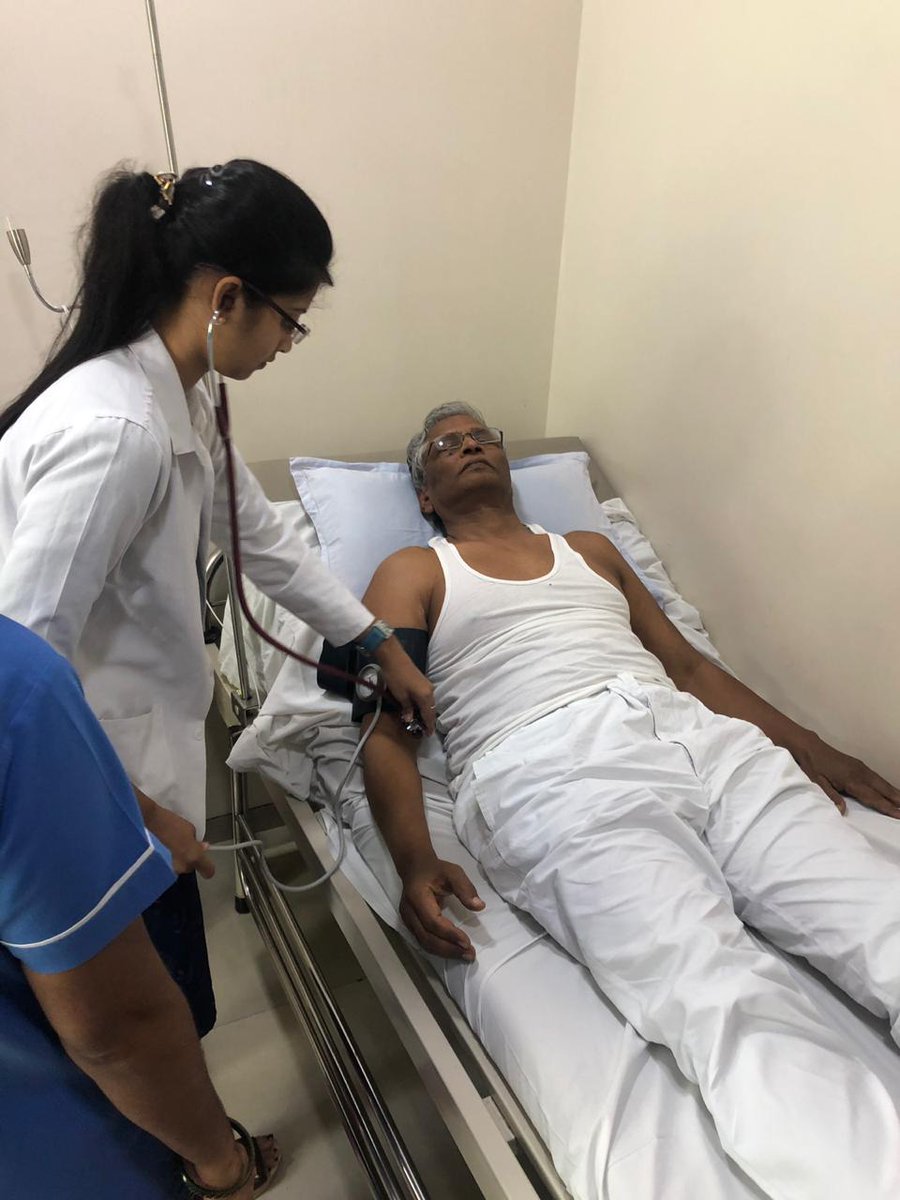 #11:50 am: Breather for Kumaraswamy govenrment as Congress MLA Ramalinga Reddy withdraws resignation ahead of Karnataka floor test.
#11:45 am: HD Kumaraswamy: "I haven't come just because there is a question on whether I can run a coalition government or not. Events have shown that even the role of the Speaker has been put under jeopardy by some legislators."
#11:38 am: Kumraswamy moves trust motion in Karnataka Assembly. He says: "The legislators have forgotten to conduct themselves properly by making such false allegations against our stable government in the apex court."
#11:20 am: Karnataka Assembly proceedings begin; Chief Minister HD Kumaraswamy to move trust motion shortly.

For all the Latest India News, Download News Nation Android and iOS Mobile Apps.