New Delhi:
The International Court of Justice (ICJ) will deliver its judgement on Wednesday in Kulbhushan Jadhav case. Jadhav was held by Pakistan and sentenced to death after being labelled a 'spy' and 'terrorist. Meanwhile, the Supreme Court will today pronounce its verdict on pleas of 15 rebel Congress-JDS MLAs seeking a direction for Karnataka assembly speaker KR Ramesh Kumar to accept their resignations.  
Check all the live news updates of July 17 here:
4:50 pm: Katihar: Residents of flood-affected Nargadda & Sanjhli villages in Kadwa block say, "our houses are flooded with water, can't cook. We are crossing the flooded roads to get milk for our children. All of us are stuck. We aren't receiving any help".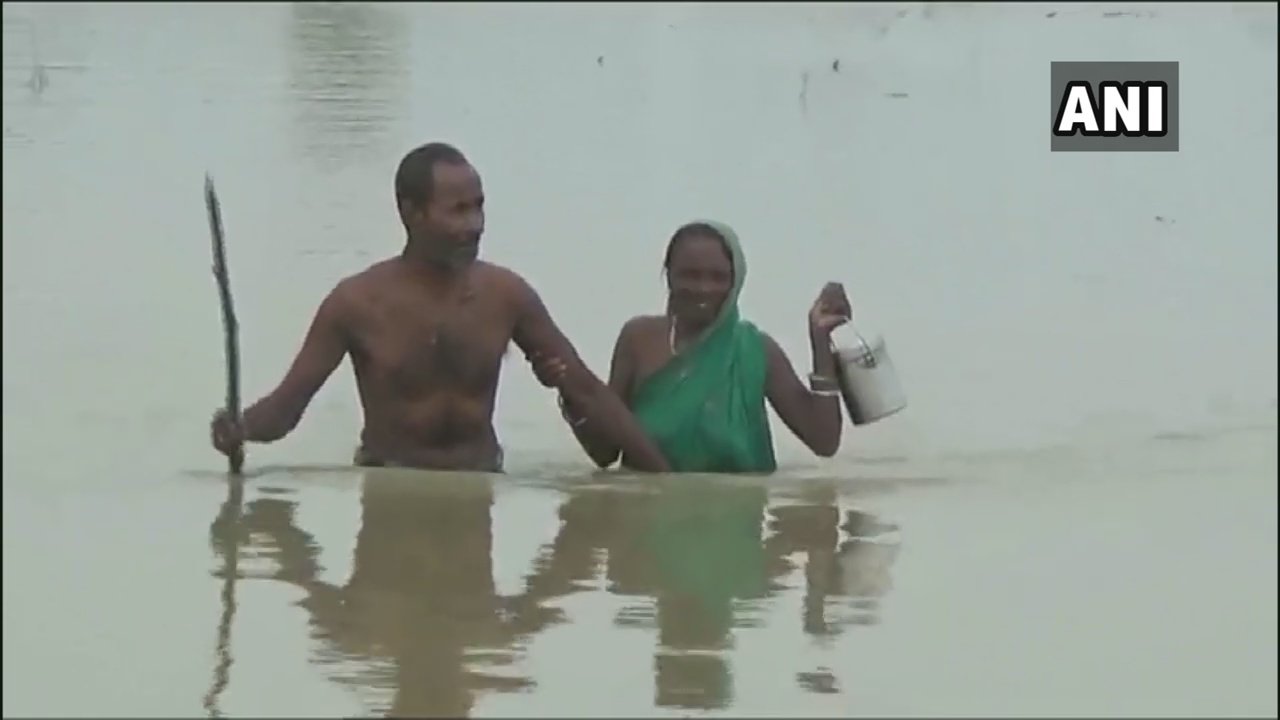 4:40 pm: Assam: Brahmaputra river flowing above danger level in Guwahati following heavy rainfall in the state.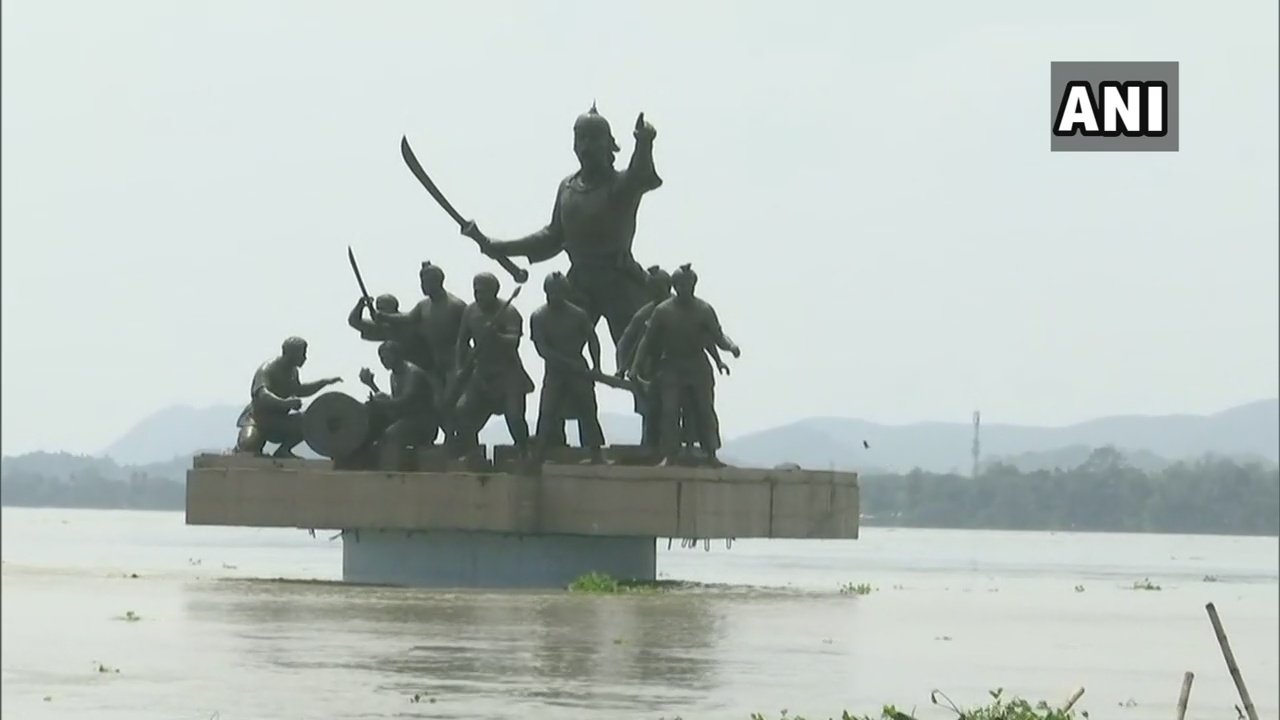 4:35 pm: A 3-storey house in Bihar's Sitamarhi collapses due to incessant rainfall & flooding in the area.
4:20 pm: Pune: A 3-year-old leopard was rescued by forest officials from Kadewadi village in Ambegaon yesterday. The leopard was later shifted to Manikdoh Leopard Rescue Center for treatment.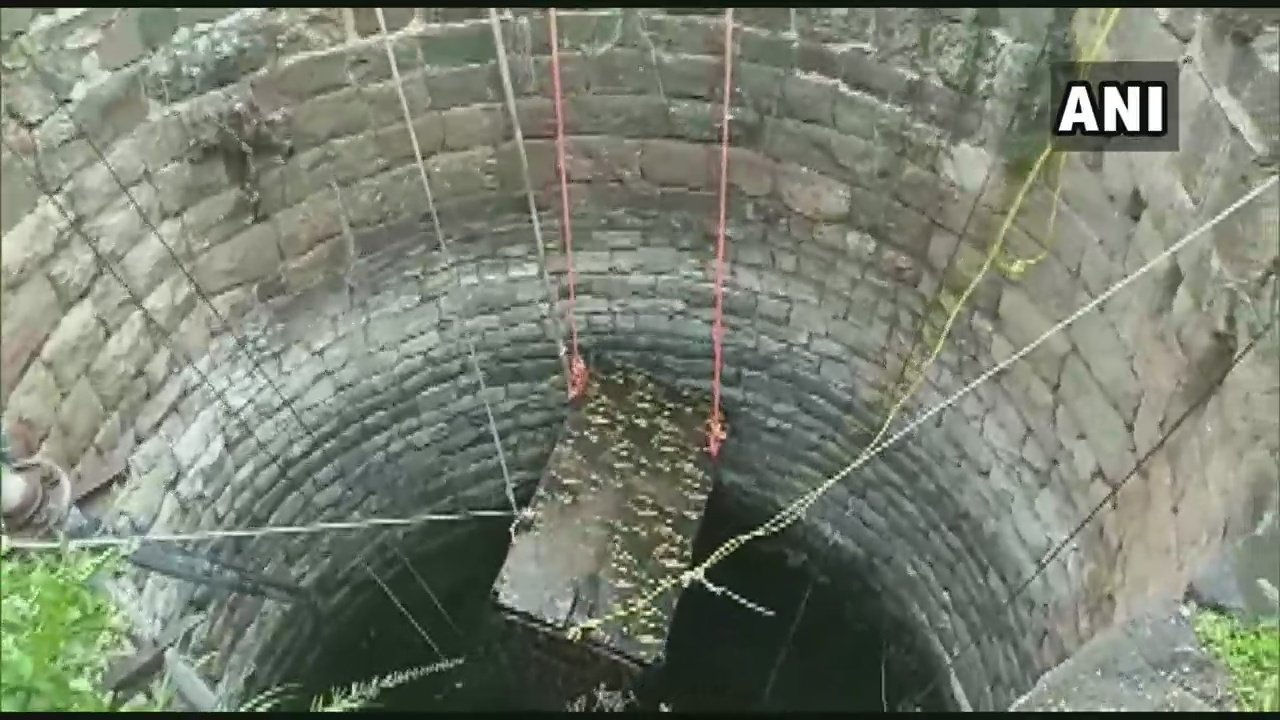 4:15 pm: New responsibilities allocated to Haroon Yusuf, Devender Yadav, and Rajesh Lilothia, the 3 Working President of Delhi Pradesh Congress Committee, by State Congress Chief Sheila Dikshit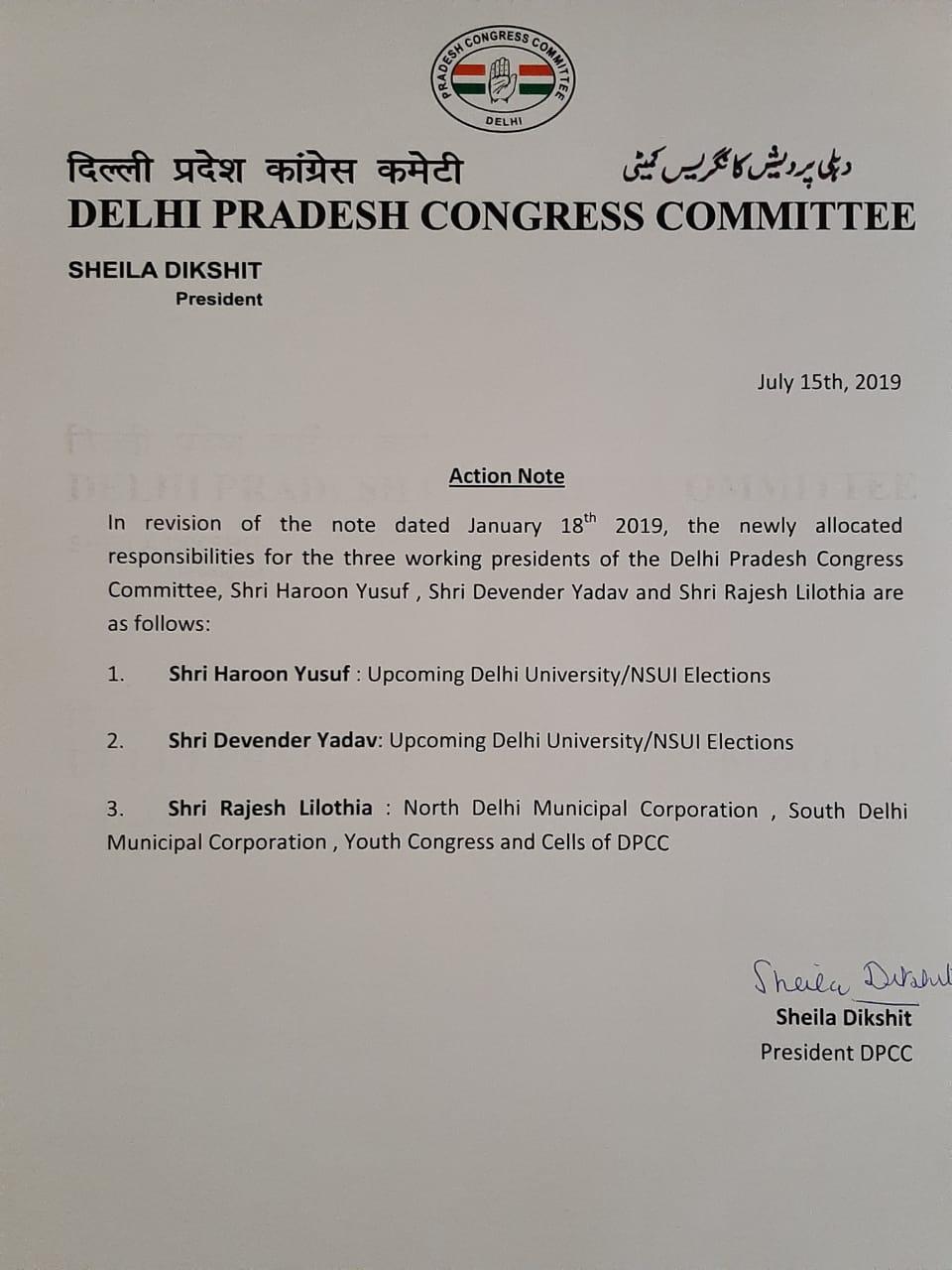 4:05 pm: Kerala Cabinet has decided to give Rs 16 lakh to the family of Rajkumar who died in police custody last month. 4 lakh each will be given as fixed bank deposits to his 3 children and Rs 4 lakh to his mother. Government to offer a job to his wife.
4:00 pm: Indian Air Force Chief BS Dhanoa on Pakistan re-opening airspace: They have opened the airspace which is a good thing. They should have opened it long back.
3:59 pm: The Cabinet Committee on Economic Affairs approves construction of 81.17 Km new Railway line b/w Sahjanwa and Dohrighat of Uttar Pradesh at a cost of Rs 1319.75 crore and 150 km long 3rd Railway line b/w Allahabad and Mughalsarai at cost of Rs 2649.44 crore; both projects to be completed by 2023-24.
3:58 pm: National Investigation Agency (NIA) Amendment Bill, 2019, introduced in Rajya Sabha. Samajwadi Party supported NIA Bill in Rajya Sabha.
3:45 pm: The Cabinet approves Insolvency and Bankruptcy Code (Amendment) Bill, 2019 in its meeting today; also approves proposal for enactment of the Dam Safety Bill, 2019.
3:24 pm: Nityanand Rai, MoS Home Affairs on being asked in Rajya Sabha if incidents of mob lynching have increased in the last 6 months: National Crime Records Bureau (NCRB) does not maintain specific data with respect to lynching incidents in the country.
3:10 pm: Fire broke out in the pathology lab of Indira Gandhi Medical College and Hospital (IGMC) in Shimla. It was doused within an hour. No casualties reported.
2:24 pm: Germany's Ambassador to India, Walter J. Lindner met Rashtriya Swayamsevak Sangh (RSS) Chief Mohan Bhagwat at RSS headquarters in Nagpur, today.
2:00 pm: Delhi Congress in-charge PC Chacko writes to State Congress chief Sheila Dikshit, says,"As you are not keeping well, the three working Presidents in the state will work independently and report to you the decisions taken."
1:50 pm: Indian Union Muslim League (IUML) workers held protest outside Kerala Secretariat in Thiruvananthapuram, today over the incident in which a student was stabbed at the University College, on Friday. Police used water canons & tear gas to disperse the protesters.
1:40 pm: Lok Sabha approves demands for grants for Ministries of Rural Development, & Agriculture and Farmers' Welfare for 2019-20.
1:30 pm: We will identify all the illegal immigrants and infiltrators living on every inch of this country and deport them as per the international law: Union Home Minister Amit Shah in Rajya Sabha
1:25 pm: Pakistan is fooling the world that they have arrested him, we have to see how they produce evidence in courts and how efforts are made to convict him, otherwise it is a drama: Ujjwal Nikam, special public prosecutor in the 26/11 Mumbai terror attack case on arrest of Hafiz Saeed.
1:20 pm: Karnataka CM, HD Kumaraswamy holds meeting with Congress leaders in Bengaluru.
1:15 pm: This landmark judgement has given strength to democratic process. Some BJP friends are trying to misguide that whip is not valid but the party can issue a whip & take necessary action as per anti-defection law: DK Shivakumar, Congress on SC's verdict on Karnataka rebel MLAs case.
1:05 pm: People use boats for transportation as streets get flooded in Dhubri.
12:50 pm: Jamatud Dawa's Hafiz Saeed arrested and sent to judicial custody: Pakistan media.
12:30 pm: Union Defence Minister, Rajnath Singh in Lok Sabha: Currently in Doklam, both sides (India & China) are exercising restraint.
12:05 pm: Maharashtra CM Devendra Fadnavis has called a meeting to discuss yesterday's building collapse in Dongri, Mumbai. Housing Minister RV Patil &officers from Brihanmumbai Municipal Corporation,Maharashtra Housing&Area Development Authority,&other concerned depts to attend the meeting.
12:00 pm: People's Democratic Party (PDP) district president Pulwama and former MLA, Mohammad Khalil Bandh has resigned from the basic membership of the party.
11:55 am: Kulbhushan Jadhav's friends wearing 'India with Kulbhushan' t-shirts offer special prayers ahead of International Court of Justice's verdict today.
11:50 am: A SpiceJet, Hyderabad to Renigunta flight was halted at the Renigunta International Airport due to a technical snag. Pilot identified the snag after take-off, following which the aircraft was landed safely. 40 passengers were on-board at the time of incident.
11:45 am: Supreme Court disposes a PIL filed against the two-year delay in holding the local body elections in Tamil Nadu. State Election Commission had sought time till October 31, 2019 to hold local body elections, last local body elections were held in the state in October 2016.
11:40 am: Delhi High Court dismisses a plea alleging large-scale discrepancies in cut-off marks for Christian Scheduled Tribes, Christians others & Christian specially-abled applicants for admission to undergraduate courses in Delhi's St Stephen's College.
11:27 am: Robert Vadra bail cancellation matter in Delhi High Court: Robert Vadra granted two more weeks to file reply to ED plea seeking cancellation of his anticipatory bail granted by a trial court; next date of hearing 26th September.
11:10 am: Former Karnataka CM & BJP leader, B. S. Yeddyurappa on Supreme Court's verdict in Karnataka rebel MLAs case: Certainly the Government will not last because they do not have the numbers.
11:05 am: Jagadish Shettar, BJP on SC's verdict on Karnataka rebel MLAs case: There is anarchy in the state because of HD Kumaraswamy, he should resign immediately after this verdict and not wait for the trust vote.
10:40 am: Hearing on Karnataka rebel MLAs case in SC: Supreme Court in its order says, "the Karnataka Speaker cannot be forced to take a decision within a time frame."
10:30 am: Hearing in Kathua rape and murder case at Punjab and Haryana High Court adjourned for tomorrow.
10:20 am: Congress party has given Adjournment Motion Notice in Lok Sabha over "tension at Indo-China border."
10:00 am: Rashtriya Janata Dal (RJD) MP, Manoj Jha gives 'Zero Hour Notice' in Rajya Sabha over "unprecedented floods in several parts of the country".
9:50: Police have arrested 4 wanted criminals following an encounter on Gurugram-Dwarka Expressway under Rajindra Park police station limits; 3 criminals received bullet injuries during the encounter and are admitted to a hospital.
9:40 am: Biju Janata Dal MP, Sasmit Patra has given Zero Hour Notice in Rajya Sabha over 'need to declare the states hit by major calamities as special focus states'.
9:36 am: A woman and a man misbehaved and manhandled a traffic police cop on being stopped for not wearing helmet, in Delhi's Mayapuri.
9:25 am: Police & Rapid Action Force (RAF) present outside the residence of former Samajwadi Party MP, Atiq Ahmed. A raid is underway at his residential premises. More details awaited.
9:25 am: Movement of pilgrims towards the Shrikhand Mahadev peak has been temporarily stopped due to breakage of glacier at Nain Sarover, sliding land/rock at various points and rain. Yesterday, four pilgrims were injured due to glacier break.
9:20 am: Supreme Court to pass order today, on the petition of rebel MLAs of Congress and JDS from Karnataka, seeking direction to the Assembly Speaker to accept their resignations.
9:15 am: District Commissioner announces yellow alert (heavy rain) in Kodagu, for the next 5 days (18-22 July).
9:05 am: Objectionable material on RSS in DU syllabus, says ABVP.
9:00 am: Fire broke out in SBI building on Sansad Marg in the national capital today. Total 12 fire tenders were rushed to the spot and fire was brought under control by 8.30 am.
8:45 am: Bodies of two minors recovered from under debris at Kesarbhai building collapse site in Mumbai.
8:30 am: Death toll in July 2 Malad wall collapse reaches 30.
For all the Latest India News, Download News Nation Android and iOS Mobile Apps.