New Delhi:
Prime Minister Narendra Modi on Sunday, June 30, 2019 will speak to the people of the country through his monthly radio program "Mann ki Baat" for the first time after returning to power with a thumping majority in the recent Lok Sabha elections. On February 24, the prime minister had suspended his monthly radio broadcast for March and April due to general elections. In his first tenure, Modi held 53 editions of the monthly radio program Mann Ki Baat. Modi has once again started his Mann ki Baat radio show, which will now be held on the last Sunday of every month.
Below are the highlights of PM Modi's Mann ki Baat
#11:28 am:Â The 5th Yoga Day was marked with immense enthusiasm across the world.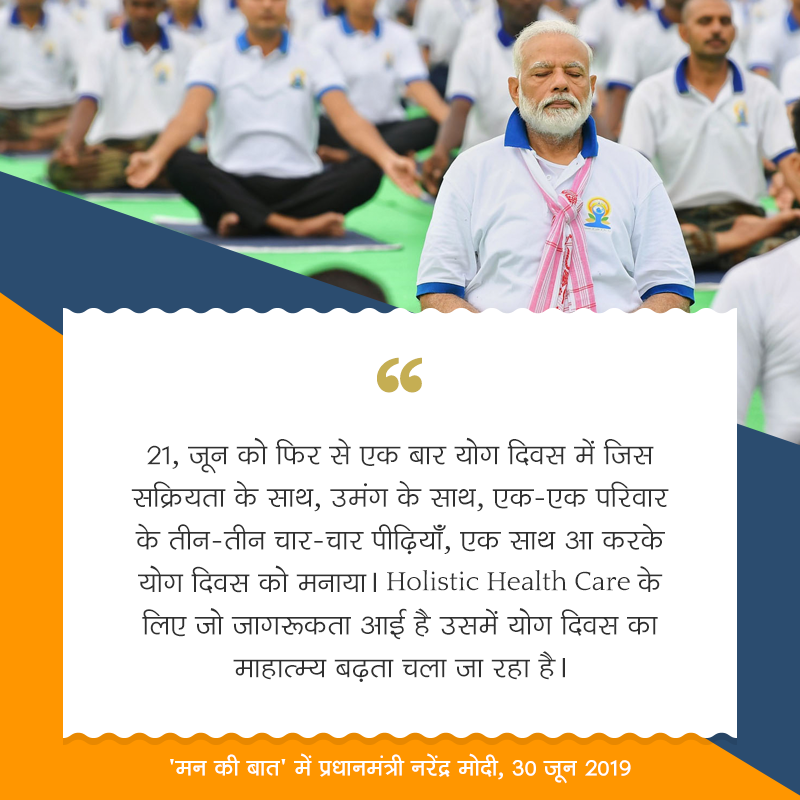 #11:24 am:Â My three requests: Appeal to all Indians, including eminent people from all walks of life to create awareness on water conservation. Share knowledge of traditional methods of water conservation. If you know about any individuals or NGOs working on water, do share about them: PM Modi
#11:22 am: There is no fixed way to conserve water. In different parts, different methods may be adopted but the aim is same- to conserve every drop of water, says PM Modi. Speaking about the ongoing water crisis, Modi also called people's movement to save water.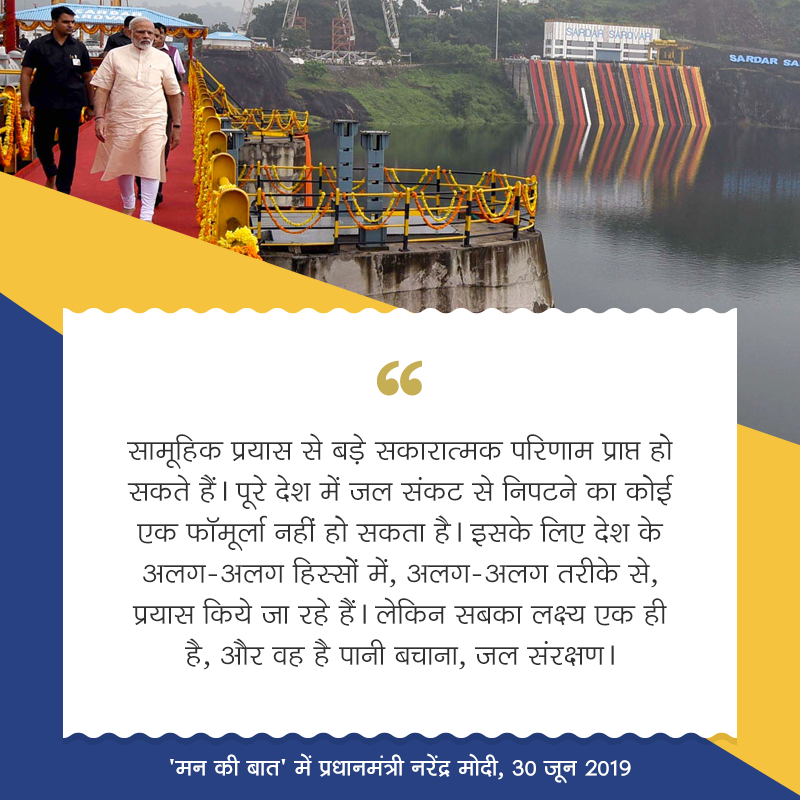 #11:19 am: Over the last few months, so many people have written about water related issues. I am happy to see greater awareness on water conservation: PM Modi 
#11:16 am: "Sometime back, someone presented me a collection of short stories of the great Premchand. I once again got an opportunity to revisit those stories. The human element and compassion stands out in his words. It is my request to you all- please devote some time to reading. I urge you all to talk about the books you read, on the 'Narendra Modi Mobile App.' Let us have discussions on the good books we read and why we liked the books." says PM Modi.
#11:14 am:Â The scale of our electoral process makes every Indian proud. It can be understood by the fact that people voted in the Lok Sbaha elections were twice the population of America.
#11:12 am:Â  "India just completed the largest ever election. The scale of the election was immense. It tells us about the faith people have in our democracy," says Modi in monthly radio show Mann ki Baat.
#11:10 am:Â Democracy is a part of our culture and ethos:
#11:09 am:Â When emergency was imposed, resistance against it was not just in political circles or politicians; the movement was not limited to the jails. There was anger in the conscience of everyone.
#11:07 am:Â When I had said in February that I will meet you again in a few months, people said I am over confident. However, I always had faith in the people of India: PM Modi in Mann ki Baat
#11:06 am:Â Mann Ki Baat is enriched by many letters and mails that come.But, these are not ordinary letters. If people share their problems, they also share ways to overcome those problems be it lack of cleanliness or aspects like environmental degradation," says PM Modi in Mann ki Baat.
#11:05 am:Â I will not reveal other things today, but I want to tell you that perhaps in that solitary cave, I got an opportunity to fill the vacuum caused due to the long gap of Mann Ki Baat. I undertook Kedarnath journey to meet my inner self," says Modi in first Mann ki Baat radio show after returning to power.
#11:03 am: Many people wrote letters to me saying they miss "Mann ki Baat" programme. 
A lot of citizens also wrote to me that they miss #MannKiBaat. pic.twitter.com/OpEztmmVTT
#11:01 am:Â I have been missing MannKiBaat. This Sunday has made me wait so much. This programme personifies the New India Spirit. In this programme is the spirit of the strengths of 130 crore Indians: PM Modi in Mann ki Baat
#11:00 am: Prime Minister Narendra Modi's monthly radio show 'Mann ki Baat' begins.
For all the Latest India News, Download News Nation Android and iOS Mobile Apps.