11 Killed, Several Others Missing As Tourist Boat Capsizes In Andhra Pradesh's Godavari River
In Wake Of The Mishap, Andhra Pradesh Chief Minister Jagan Mohan Reddy Has Ordered To Suspend All Boating Services In The Region Immediately.
New Delhi:
At least 11 people have lost their lives after a tourist boat carrying 63 personnel capsized in Andhra Pradesh's East Godavari district on Sunday, Andhra Pradesh State Disaster Management Authority (APSDMA) said. Andhra Pradesh Chief Minister Jagan Mohan Reddy has announced Rs 10 lakhs ex-gratia each to the families of the deceased.
The chief minister has also asked all the available ministers in the district to personally monitor and suprevise the rescue operations at the site of the incident. He has also ordered to suspend all boating services in the region immediately, news agency ANI reported.
The boat had started off from the Gandi Pochamma Temple near Devipatnam and was heading towards the picturesque Papikondalu. It capsized in the swallon Godavari near Kachhuluru. Two teams of National Disaster Response Force (NDRF), one from Vizag and the other from Guntur, rushed the spot to carry out search and rescue operations of the missing.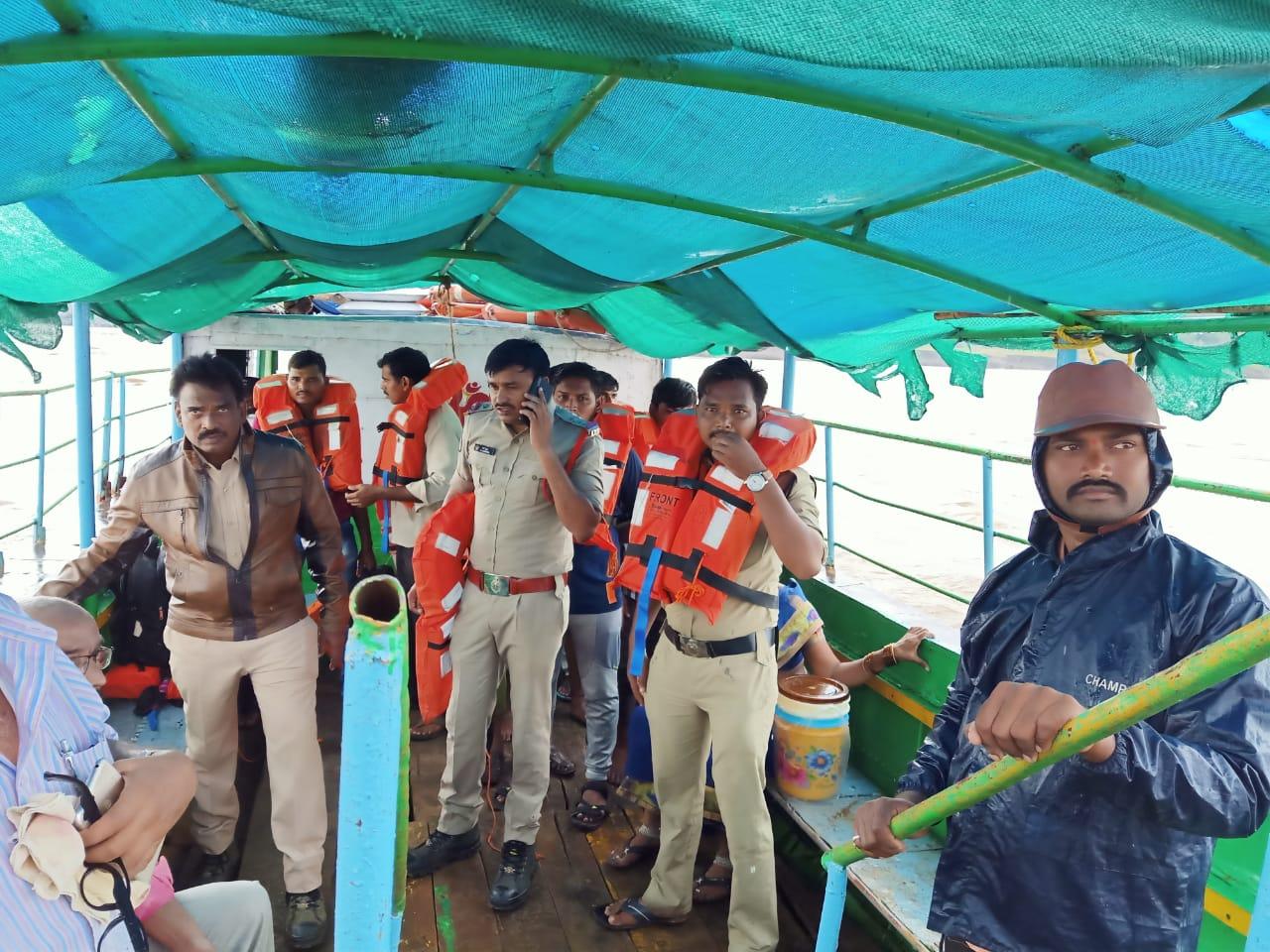 Andhra Chief Secretary LV Subrahmanyam has spoken to East Godavari District Collector Muralidhar Reddy to enquire about the mishap. Subrahmanyam has directed authorities to send a helicopter to the spot to trace the missing victims.
The Godavari River was overflowing for the last few days. Over 5.13 lakh cusecs of floodwater was flowing in the river when the incident took place. According to news agency PTI, the boat was being run by the Andhra Pradesh Tourism Development Corporation.
For all the Latest India News, Download News Nation Android and iOS Mobile Apps.
First Published : 15 Sep 2019, 11:49:31 PM