New Delhi:
Prime Minister Narendra Modi arrived in Manama on Saturday for his two-day state visit to Bahrain to hold extensive talks with the country's King Hamad bin Isa Al Khalifa on various bilateral issues. The prime minister is also accompanied by National Security Advisor (NSA) Ajit Doval during the visit. This is the first visit of an Indian Prime Minister to Bahrain. During the visit, Modi will witness the formal beginning of the re-development of the temple of Shreenathji—the oldest in the Gulf region. The prime minister will also address Indian dispora in Manama.
Highlights of PM Modi's address to Indian diaspora in Bahrain:
#09:55 pm: PM Modi pays tribute to "childhood friend" Arun Jaitley, "sister" Sushma Sawaraj.
#09:45 pm: World is talking about India's space power: All of you know that on September 7, India's 'Chandrayaan' is going to land on the surface of moon. The entire world is discussing India's space missions today. The world is astonished that how are we able to gain these results in such small budget, using only our skills.
#09:45 pm: PM Modi reiterates 5 trillion economy target: India has decided that we will multiply the size of our economy by twice in the upcoming 5 years. 5 trillion dollars economy in the target in front of us.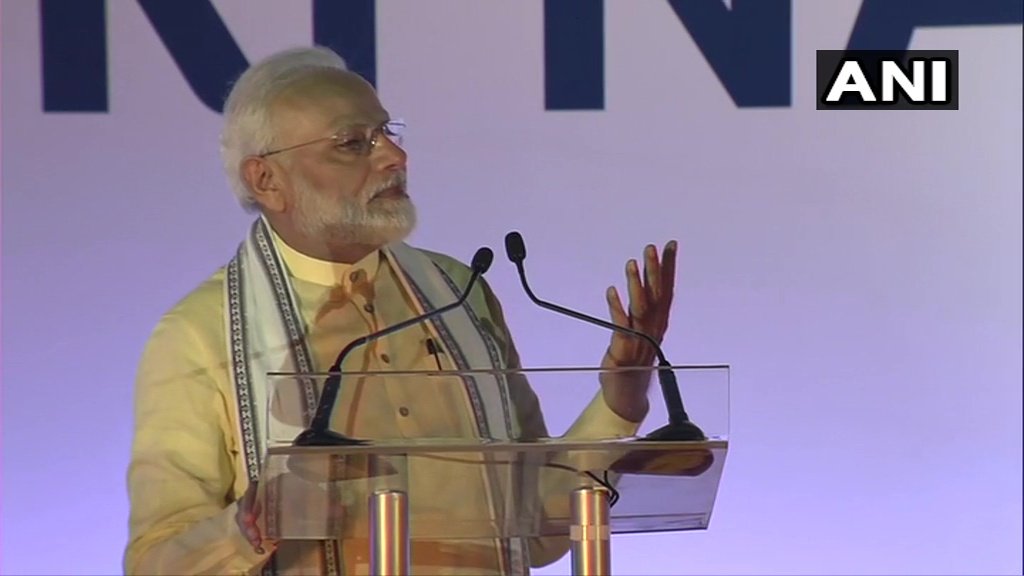 #09:42 pm: Modi says RuPay card will soon be launched in Bahrain: Facilities like BHIM app, UPI and Jan Dhan account have made banking in India accessible to the common people. Our Rupay card is now becoming a preferred medium of transaction all over the world. Now our Rupay card is being accepted by banks and sellers across the world: PM Modi in Bahrain
#09:37 pm: People's participation ensured India's rapid growth: "Our goals are higher but when you have the strength of 130 crore people is encouraging. Today, India is moving ahead not only because of the government's efforts but people are also participating in the country's growth. While the government is sitting on the wheel, the accelerator is being pressed by the people of the country," says Modi in Bahrain.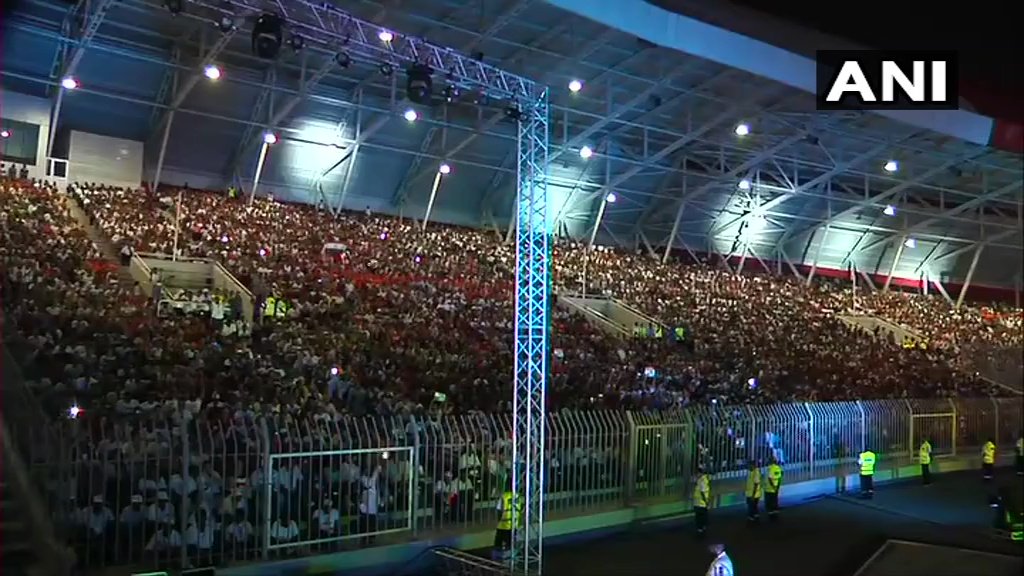 #09:34 pm: Our government provided banking services to common people: Today, almost every Indian family is connected with the banking services. Mobile phone and internet are within the reach even most ordinary families. Data is cheapest in India. The efforts are being made to make most services available digitally: Modi in Bahrain.
#09:27 pm: Modi says Bahrain King praised Indian diaspora: There is immense goodwill in Bahrain for your honesty, loyalty, workability and your contribution to the socio-economic life here. You have made a place for yourself with your hard work. We have to further strengthen this Goodwill: PM Modi in Bahrain
#09:24 pm: I know how you and the devotees from India celebrated this occasion with reverence and joy. It is also a matter of happiness that tomorrow the re-development work of this temple (Shrinathji Temple) will be started: PM Modi
#09:21 pm: PM Modi extends janmashtmi wishes to Indians in Bahrain: It is the sacred festival of janmashtmi today. I wish you & the entire Indian community across the world on 'Krishna Janmotsav'.
#09:18 pm: Wanted to meet Indians in Bahrain: My visit to Bahrain may be as the head of the government, as Prime Minister, but my aim is also to meet the Indians settled here and communicate with millions of Bahraini friends: PM Modi
#09:15 pm: Fortunate to become first Indian PM to visit Bahrain: I realise that it took quite a long time for an Indian Prime Minister to visit Bahrain. However, I have been fortunate enough to be the 1st Indian PM to visit Bahrain.
#09:13 pm: Watch: Prime Minister Modi's address in Bahrain
#09:10 pm: PM Narendra Modi to begin addressing Indian community in Bahrain's Manama soon.
For all the Latest World News, Download News Nation Android and iOS Mobile Apps.